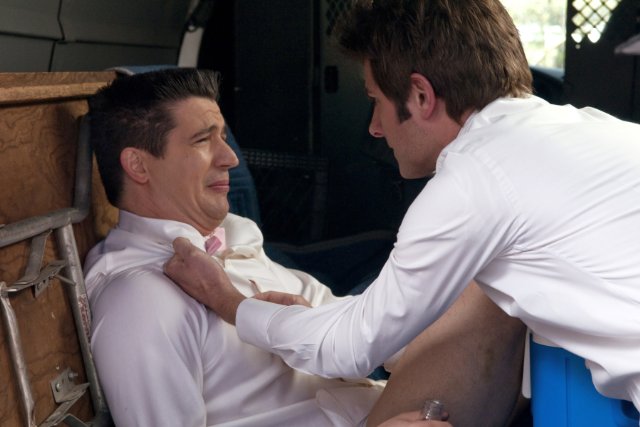 So you remember last week? When I used my trip to Jamaica as my excuse for not seeing much? Well this week was all sorts of busy and somehow I just couldn't find a free minute. I'm noticing that more and more nowadays… I must… make more… time for … movie watching… and blogging.
Anyways here's the tally…
FIRST TIME WATCHED
DEAD POETS SOCIETY (1989) – I loved Robin Williams and it's a good movie, just not the greatest inspirational teacher film I've seen ever.
NEW YORK STORIES (1989) – Three shorts, and only one of them is good. So watch the first forty minutes and stop there.
REWATCHED
PARTY DOWN (SEASON 2) – "It's like a fairy tale!!!"
HOW I MET YOUR MOTHER (SEASON 1) – "this is so going in my blog!"
THE COUNT
100 First time watches (33 from 2012); 61 Rewatches; 161 Total Films
SONG OF THE WEEK
What've You Been Watching?
Tagged as: Dead Poets Society, How I Met Your Mother, New York Stories, Party Down, What I've Been Watching