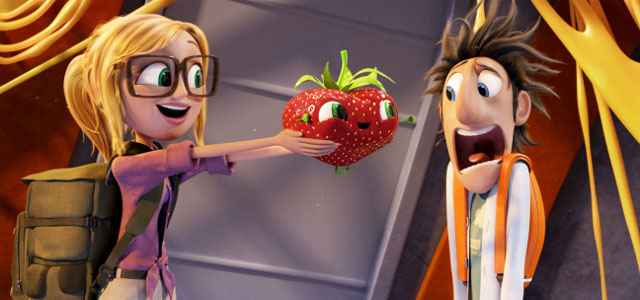 As the month rolls on I'm regretting my not going to the cinema thing more and more. I want to watch some movies guys. Not to say I'm not. I'm finding a lot of on demand films to keep my appetite satiated, i think, and I find while this week's tally is low-ish there a lot of films I actually really dug. Also, with an upcoming podcast I found myself cracking into some Woody Allen films.
Anyways, nothing really remarkable to discuss. Other than me barreling through Attack on Titan (I still like it, won't recommend to people who generally dislike anime, but I like it), finishing the first season of American Horror Story (that final episode… why couldn't they stick the landing), and also Playstation Plus just added Bioshock Infinite, which is ruling my television time right now, this is all the media I found time to enjoy this week gone by:
THE 39 STEPS (1935) – Hitchcock does spy films, with the most charismatic man in the world.
CLOUDY WITH A CHANCE OF MEATBALLS 2 (2013) – It's so happily dumb I can't help myself
A.C.O.D.: ADULT CHILDREN OF DIVORCE (2013) – Richard Jenkins you're a treasure.
INSIDIOUS: CHAPTER 2 (2013) – Not as good as the first, but crazy Patrick Wilson is great.
TAKE THE MONEY AND RUN (1969) – I love this version of Woody Allen.
STARDUST MEMORIES (1980) – Now he's getting all Italian Neo-Realist here, or he thinks he is.
BLUE JASMINE (2013) – I lurve it.
REWATCHED
ARGO – "Ar-go fuck yourself"
My count for the year of 2014 is updated to 15 First time watches (1 from 2014); 6 Rewatches; 21 Total Films