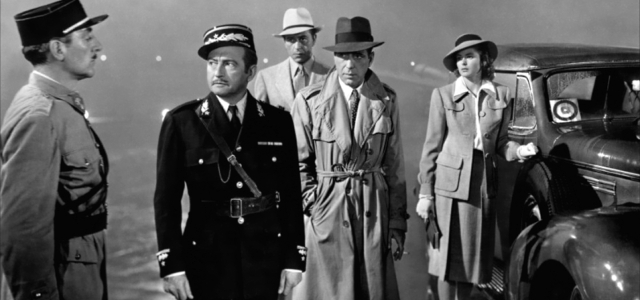 It says something that while I've amassed 8 films of 2014 so far seen, this week is the first week of the year that I've visited my local cinema. I think we've reached the future. I'm not saying I like it, and let it be known that part of this phenomenon is not just due to selection but also because I'm not working and avoiding the cinema as best I can, but it's interesting. Even already as a permanent "out of towner" when it comes to movies living in Jamaica I always feel like the local selection is against me. But VOD is honestly going to be my savior for many years to come I feel, and as long as I don't find myself living in a Toronto or NYC type of city I look forward to it being my savior for many years to come.
With some writing yet to be done that I'm starting to get late on I did complete some writing this week gone by that seems to have hit with you all. Glad you liked my random and completely weird idea of a screencap post, Every 10 Minutes, that I debuted this week gone by… I look forward to banging my head against the wall searching for a film that works just as well as The Host did in the first post.
Anyways, here's my week's watch tally:
ROBOCOP (2014) – A lot better than expected… even with the "rebranding" and PG-13-ification, the film still works for the most part.
M.A.S.H. (1970) – I want to watch it again… but funny as all hell. I want Eliot Gould to roast me when I'm older
THE HOST (2006) – Surprising how funny the film felt given it's nature
PARIS, TEXAS (1984) – possibly the most real feeling film that seems unreal
GRAND PIANO (2014) – the tight thrilling ride I expected, nothing more, nothing less
GRIGRIS (2013) – I want to show all of Jamaica this film… this is how you do it without feeling big but important.
REWATCHED
STRIPES – "Okay, Mr. Push-ups, let's hear your story."
CASABLANCA – "If that plane leaves the ground and you're not with him, you'll regret it. Maybe not today. Maybe not tomorrow, but soon and for the rest of your life."
THE HISTORY OF THE WORLD: PART I  – "Stand-up philosopher. I coalesce the vapors of human experience into a viable and meaningful comprehension."
My count for the year of 2014 is updated to 43 First time watches (8 from 2014); 22 Rewatches; 65 Total Films