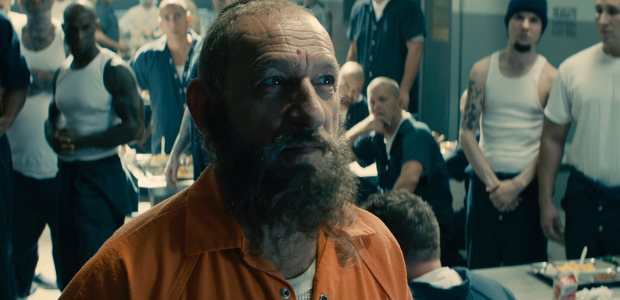 This past week was crazy. I neglected the blog, while at the same time spending more time than I've ever in the last year on a singular post, that you'll see sometime this coming week, which I hope is a lot better than I personally think it is. It's this weird thing where usually I'll take a couple hours (maybe a bit more) to pound out a review, thought, podcast and be happy. Or at the very least be okay with how much I can do and blame that I have so little time. While I've promised myself to do so many things while on this sabbatical I find myself drifting further and further away from those goals. Let's hope I can get back on track quickly… because this is getting out of hand.
ALL IS LOST (2013) – play it alongside Gravity? 127 Hours? Life of Pi? Or all of them???
20 FEET FROM STARDOM (2013) – Pretty great doc, mainly in all the great music I need to hear.
RUN & JUMP (2014) – Meh… I'll wait for Nebraska for more Forte drama style.
THE LOVED ONES (2009) – Internet, you're wrong, so very wrong.
THE WAR ROOM (1993) – I never thought of viewing politics like this ever to be honest.
WHISPER OF THE HEART (1995) – so Ghibli has more than Miyazaki in it's pocket I see.
MARVEL ONE SHOT: ALL HAIL THE KING (2014) – Fun little short, better than Agents of SHIELD.
KAZ: PUSHING THE VIRTUAL DIVIDE (2014) – Never thought I'd be this interested in this film.
THE PAST (2013) – Still thinking about it.
REWATCHED
SINISTER – "I like that you made the movies longer, they are better this way."
THE TREE OF LIFE – "I wanted to be loved because I was great; A big man. I'm nothing. Look at the glory around us; trees, birds. I lived in shame. I dishonored it all, and didn't notice the glory. I'm a foolish man."
My count for the year of 2014 is updated to 37 First time watches (6 from 2014); 19 Rewatches; 56 Total Films