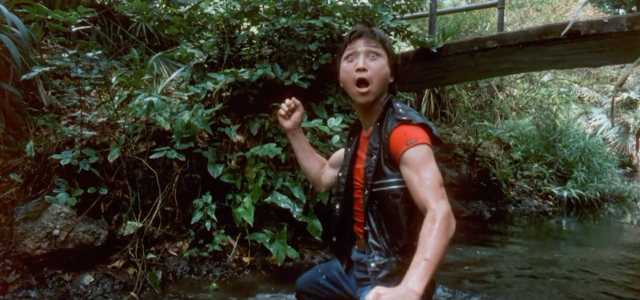 So this is it guys. Two more days till I return to Jamaica and four more days till I land in the YYZ for TIFF. I did my selection plans yesterday and I got a lot more films than I expected with my whining of a poor lottery win and I'm already starting to plan the next five or so additions for single tickets day tomorrow. This weekend will be packed with some well need studying for TIFF with films related to what I'll be watching in the coming weeks.
On a side note. Like last year the site may seem a little sparse while I'm at TIFF. I'm hoping to do a series of shorter TUMP episodes while running around Toronto and also I'll be doing daily dispatches for ScreenInvasion.com so feel free to check there and I'll probably post teased links to those here, but no promises. So be prepared for that.
However here's what I watched this week:
THE GRANDMASTER (2013) – An interesting look at a man with action peppered sequences that amaze
METROPOLIS (1927) – Amazing storytelling told the only way cinema wishes it was, with visuals
MIAMI CONNECTION (1987) – CInematic lunacy that doesn't quite reach the levels it wishes for
I DECLARE WAR (2013) – Brilliant filmmaking and storytelling that engages and makes one reminisce
THE LAST CIRCUS (2010) – Tonal perfect but structurally a mess.
REWATCHED
X-MEN – "What do they call you? "Wheels"?"
TOMBSTONE – "Maybe poker's just not your game Ike. I know! Let's have a spelling contest!"
My count for the year of 2013 is updated to 159 First time watches (68 from 2013); 128 Rewatches; 287 Total Films
Tagged as: I Declare War, Metropolis, Miami Connection, The Grandmaster, The Last Circus, Tombstone, What I've Been Watching, X-Men