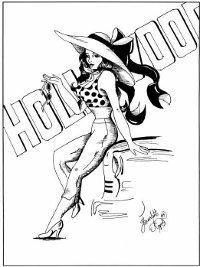 Every year a ton of actors and actresses break out, a lot of them were there for us to see but either we weren't looking or didn't care. This past year, I don't know what it was with hollywood but there were a lot of break out performances from young female actresses that made me notice.
So I decided why not do my Top 25 Actresses list of actresses who're 25 and under. For control purposes I'm using the actresses ages as of the beginning of this year (i.e. January 1st, 2011).
So here we go, from 25 to the #1; as of now my favourite young actresses, in order are: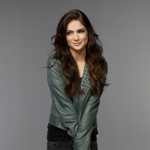 25. Janet Montgomery (age: 25)
She plays the fun loving Ames in one of my guilty pleasure TV shows Human Target and she was a minor character in my favourite film of 2010, Black Swan. She gives a smile in every moment and always knows how to make the crazy youthful lack of a plan ideal to the character of Ames in HT and I love it. She may not be ready to win any accolades, but she's definitely going to be around the place very soon I believe.
I can't wait to see where her character goes and even more where she ends up going in film in 2011. Upcoming Roles: My Idiot Brother (2011)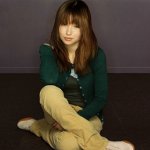 24. Emily Browning (age: 22)
Here's one that I haven't seen much from recently but she's been cast in the upcoming Zack Snyder action filled movie Sucker Punch but when I saw her in Lemony Snicket's: A Series of Unfortunate Events and loved her. Yes she pretty much did a good job as the smart older sister there, but even though it on the page is a run of the mill children's role that makes the movie do all the acting for her she still finds a way to be memorable.
Upcoming Roles: Sucker Punch (2011), Sleeping Beauty (2011), Silent Hill: Revelation 3D (2011)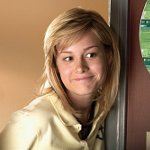 23. Brie Larson (age: 21)
She's been in one of my favourite TV shows in recent years for a while, The United States of Tara, and she happened to be in one of my favourite films from last year Scott Pilgrim vs. The World and won even more love from me by doing that alone. She's funny, honest and quirky all at the same time without feeling unreal which is hard to do when you're in comedy nowadays when they want everyone to be either really dead set straight or over the top ridiculous.
Upcoming Roles: East Fifth Bliss (2011), Rampart (2011)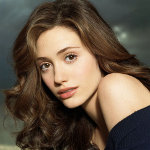 22. Emmy Rossum (age: 24)
Here's an actress where in the period of six episodes has won me back. She was unfortunately in the film Dragonball: Evolution two years ago. Then I didn't know her name, and until I looked on her IMDB page just now I didn't know that. However, now she's in this new TV show which just I can't stop watching, Shameless, and she plays pretty much the mother to all of her brothers and sisters and keeps everyone together no matter how far she has to go. It's obvious the desperation in her actions and even though we know that she has a line I doubt we're going to see her test it anytime soon and I can't wait to see when we hit it and she has to make that decision.
Upcoming Roles: N/A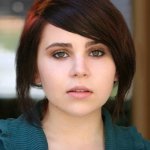 21.  Mae Whitman (age: 22)
I first noticed this girl in a great TV show Parenthood which is probably one of the least appreciated TV shows running now. It's not the youthful show that everyone is in to now, but it definitely does it's dramatic comedy a lot better than most of the comedies that are winning all the awards. She plays the really composed well put together girl that even though her mother may have trouble keeping up with you always know she's going to be okay and she's just so wonderful. She also appeared in a tiny film that you may not have heard of; Scott Pilgrim vs. the World. So let's leave it there.
Upcoming Roles: The Factory (2011)
Tagged as: Abigail Breslin, Actress, Anna Kendrick, Brie Larson, Carey Mulligan, Chloe Moretz, Dakota Fanning, Elle Fanning, Ellen Page, Emily Browning, Emma Stone, Emma Watson, Emmy Rossum, Evan Rachel Wood, Hailee Steinfeld, Janet Montgomery, Jennifer Lawrence, Katie Jarvis, Lily Cole, Lina Leandersson, List, Mae Whitman, Mia Wasikowska, olivia thirlby, Rooney Mara, Saorise Ronan, Sasha Grey, Top 25