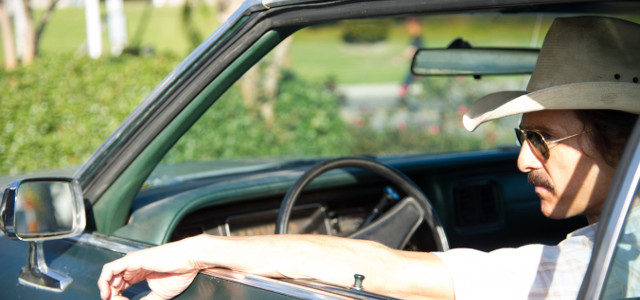 It's been an interesting month. Lots of football things have kept me occupied and unemployment continues. I had a promising interview this past week which has my a bit up, but things are still looking bleak on that front if all is being honest. I really imagined that I would be in another job by now, but such is life and the decisions I've made I guess. Have to just roll with it and hope for a positive result sometime soon.
As it relates to film in January I had a good month for films watched. 45 is a good starting point, and at the same time it feels counter to one of my few film going resolutions; which is to be happy with not seeing. I've been that guy for a few years now of constantly pushing myself to see more and more, I've been wanting to start to be happy with not seeing. I don't think I've pushed myself past that limit of enjoyment or even to the point where films that would hit me as special start to fly by without any effect, but I feel I should try and spend more time cherishing every film I see rather than focusing on a small group of films that the internet tells me are important. Maybe I'll come out the other end of this thinking that I'm wrong and should just keep barreling through film as crazily as I did last year. Or maybe I'll accidentally end up doing more regardless.
Anyways here's this weeks list of films watched:
FILTH (2013) – it's as if someone had Gilliam's weird imagination without the whimsical storytelling ability to make it work.
DALLAS BUYERS CLUB (2013) – the McCounaghsense conitinues… love them butterflies.
MITT (2014) – The example of documentaries that ask us just to watch the news and ignore them.
ENDER'S GAME (2013)  – Can't remember the last time I called the twist before having even seen a film this long in advance.
AFTERNOON DELIGHT (2013) – I assumed this would be funny, guess I was wrong.
HARD EIGHT (1996) – PTA, glad to see your start is this good.
REWATCHED
THE LAST STAND – "I've seen enough bloodshed"
HIGH ANXIETY – "Those who are tardy do not get fruit cup."
THE KILLER – "Easy to pick up, hard to put down."
RASHOMON – "Man just wants to forget the bad stuff, and believe in the made-up good stuff."
JACK REACHER – "I mean to beat you to death and drink your blood from a boot!"
2001: A SPACE ODYSSEY – "I'm sorry, Dave. I'm afraid I can't do that."
My count for the year of 2014 is updated to 28 First time watches (3 from 2014); 17 Rewatches; 45 Total Films