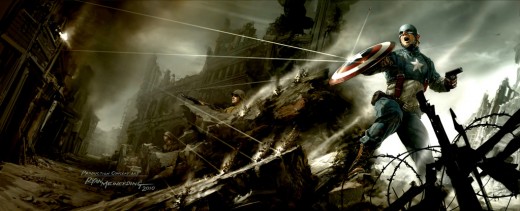 I guess it's well known that the selling point of the superbowl for all the non American Football fans is being sold something, i.e. the ads. This year I felt overall the game was really entertaining, which was great because the half-time show as well as the ads felt very uninspired, or maybe it's a sign that I'm growing up a bit. Either way one of the best things about the Superbowl is all the new, at times first time we're seeing footage, for upcoming films this year. Here're a list (with embeds where possible) of all the film related TV spots from last night's game (in no particular order):
Battle Los Angeles

Captain America

Cowboys & Aliens

Fast Five

Just Go With It

Kung Fu Panda 2

Pirates of the Caribbean 4

Rio

Super 8

The Adjustment Bureau

The Eagle

Thor

Transformers: The Dark Side of the Moon
What was your faavourite spot from the Superbowl?