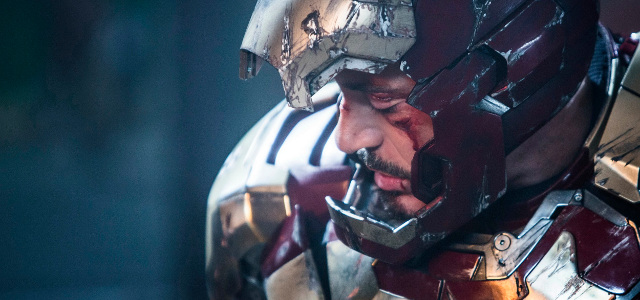 While this franchise has been one of lasers and robotics that we doubt the world will be able to recreate within the next two decades (whether they're trying or not) somehow it's always remained a discussion industry and capitalism. With the third installment it somehow becomes more typical of a comic book villainy scenario than any of the others, and that's a good thing.
Tony Stark (Robert Downey Jr.), now in a seemingly good place, picks a fight with an international terrorist known as the Mandarin (Ben Kingsley) after he seems to be pointing his rifle in the direction of America and all things 'good' in the world. The initial confrontation doesn't go so well for Mr. Stark and he must spend the rest of the film retaliating against this new power.
What works most about this film is it's return to the things that worked in the starting point of the franchise, we get to see Tony Stark not just being entertainingly elitist but he's also being smart along the way. After his fall from stardom he has to almost rebuild himself completely and that forces him to focus more on the human side than the technology. We even get a really fun section of the film where he must rely on his own physicality rather than being a guy in an amazing robotic suit that lets bullets deflect off of him, very much like when we saw him design the Mark 1 in the caves in Iron Man.
Otherwise Robert Downey Jr. is the most Tony Stark we've ever seen. Early in the film, with Tony in his workshop testing new equipment, we see him dancing and doing his 'thing' and we can't help but be amused. It's a trope of the comic book to have its hero be the cockiest thing that ever existed, including quippy one-liners as well as generally not knowing when a bad situation has gone disastrous so that he keeps on fighting and more importantly laughing. Some would even question if a lot of the heroes that DC and Marvel (as well as other publishers) have given us are even brave or just downright unable to understand how much they're coming up against when the finally face down with the ultimate baddy on the screen/page.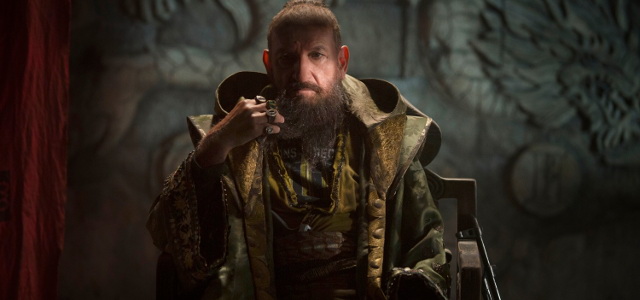 Where this film falters is in the realm of side characters. Previously we had Happy (Jon Favreau), Lt. Rhodes (Don Cheadle) and Pepper (Gwyneth Paltrow) — and they're all still around doing their best to win in scenes against Tony, but with the addition of new characters, like Maya (Rebecca Hall) and Harley (Ty Simpkins) I'm not sure they hold up even to the level that our previous characters do. I would like to blame this on some 'Temple of Doom' style child sidekick syndrome but the moments that work between Tony and Harley don't outweigh the ones that don't, and for the most part it feels like Downey Jr. is acting circles around the child and he's just merely existing in the scene so that Downey has something to read the other set of lines with.
Lastly to talk about the villain himself, I'm happy to see Marvel pushing the series — as I alluded to in my into paragraph — into a more comic book style direction with the villain here. Previously Tony could've defeated all of his enemies with economics, but here it feels a much more idealized bad guy who has a point to prove, and a few screws pulled loose, than anything else. Throw in a but more science fiction fun and you've got yourself an ultimate fight scene that has so many elements rolling around that it just comes off perilously fun.
What did you think of Iron Man 3?