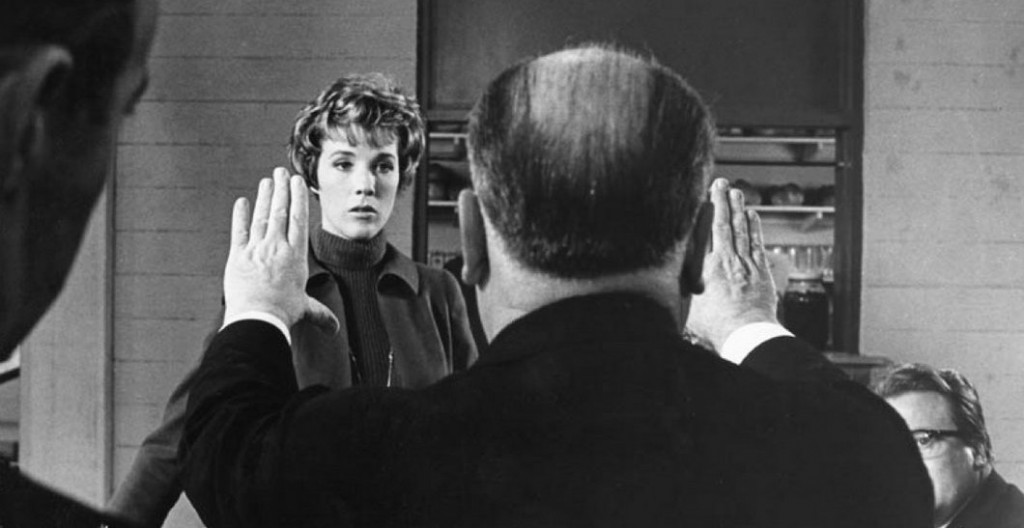 This past weekend I released the latest episode of the Movies You Love Podcast — if you've never listened to it I recommend you check it out. In the process of editing it I couldn't help but think something.
I did what I normally did. I listened through, then started working on my intro, which I did a few times before I got it the way I wanted it, then I began adding all the extra noises that I feel makes it feel all pseudo-professional. At this point in time I started hunting down the trailer for Psycho — the film in question — and found myself entranced. I knew that Hitchcock did these elongated trailers where he would talk about the movie as opposed to showing a sizzle reel to entice the viewers. I believe I'd even seen a couple many years back. However, something about this one struck me. It told the whole story. Hitchcock even jokes about it in the trailer. He gives away almost every beat of that film in how he describes the horrors you're being teased to see. This in itself made me start to think about the idea of spoilers.
I don't know if the world was as sensitive as it is now as it relates to spoilers but I do remember from when I was a child the idea of people ruining movies and tv shows. People being protective of what plot details they become privy to in conversations when they know they hadn't seen that week's episode of whichever show in question. While we weren't all DVRing and streaming our content twenty years ago we still tried. We would hunt down our TV guides and find out when the episode was going to reair and try to make it in time to catch up. After which the conversation just passed. But here the conversation wasn't calmed it was instead picked up by not just the audience but the studio and the filmmaker themselves.
So why all the full control over the conversation now? People are so afraid of being spoiled they actually refuse to discuss these ideas and themes even when promised that "it won't spoil it". I once wrote an article on this very website about my theatre's blatant and malicious re-editing of a moment in Watchmen and friends I pointed it to would refuse to read it just because they hadn't seen the film, even though it had almost nothing to do with the film itself.
It could be the difference in how we consume media today vs. in the 60s. Back then, I imagine, films were pretty much only seen in the theatre. The show would come to town, play a few weeks to a month (if lucky) and then move to the next never to be seen again for years. So what was the concern? Today we have so many ways of seeing things on our own time that we can savour the ability to consume these stories. We no longer consider it missing out since it's waiting for us at home having been pre-recorded and we can see it without any previous interaction. Almost as if we were there in the first place. VOD is becoming a bigger and bigger deal. Making smaller films that today would only be seen in small independent markets today and never heard of for another year or two. Now they are streamed on demand to everyone who cares to see it. And this is good. I don't deny this as a consumer and a producer this only adds benefit to all. But at the same time it's created a mode of consumption that may be dangerous.
We start to imagine that we're constantly seeing things in a vacuum. We start to complain about our theatre's equipment only to improve our own at home so that we never have to go to the theatre. We can watch everything at home in 7.1 surround and 4K resolutions (the next step). But stories aren't a definition, aspect ratio or wave length. They're ideas and as such they remain discussion points and feelings that we can share regardless of previously seen or unseen materials by other parties.
What I'm trying to say is that I feel the conversation is of more added value to all than this inbuilt fear we've self generated over the past decade about self discovery. Just because we've created these vacuums for consumption doesn't mean we must create vacuums for the sharing of ideas via these conversations.
Tagged as: Alfred Hitchcock, Editorial, Spoilers, Trailers