Gary King, who also directed What's Up Lovely and New York Lately is currently working on his latest feature film, which is a musical. Today he released the teaser poster for the film and here it is: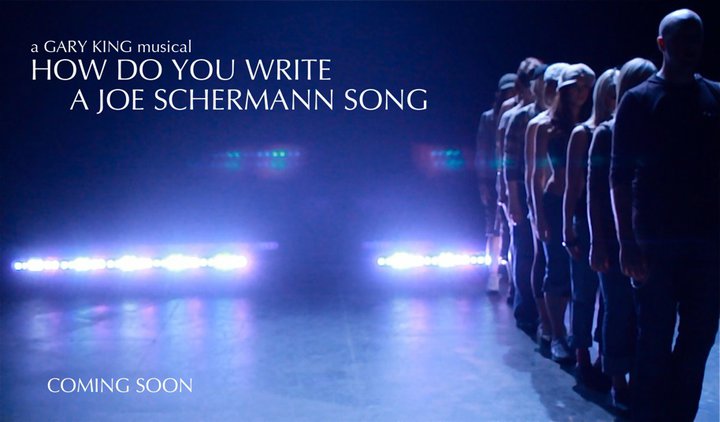 Even though I wasn't a massive fan of his first film, New York Lately, I must admit that I kind of think that his style as a director was good. And now he's delving into on of my favourite genres of film. So of course I'm going to have to try and keep up with this one and see if I can get to see this as soon as possible. For more updates on this film follow Gary King on twitter/facebook/on his blog.
Here's the teaser trailer which was released a while back:
What do you think of this film so far? Are you interested?
Tagged as: Gary King, How Do You Write A Joe Schermann Song, Musical, posters, Trailers