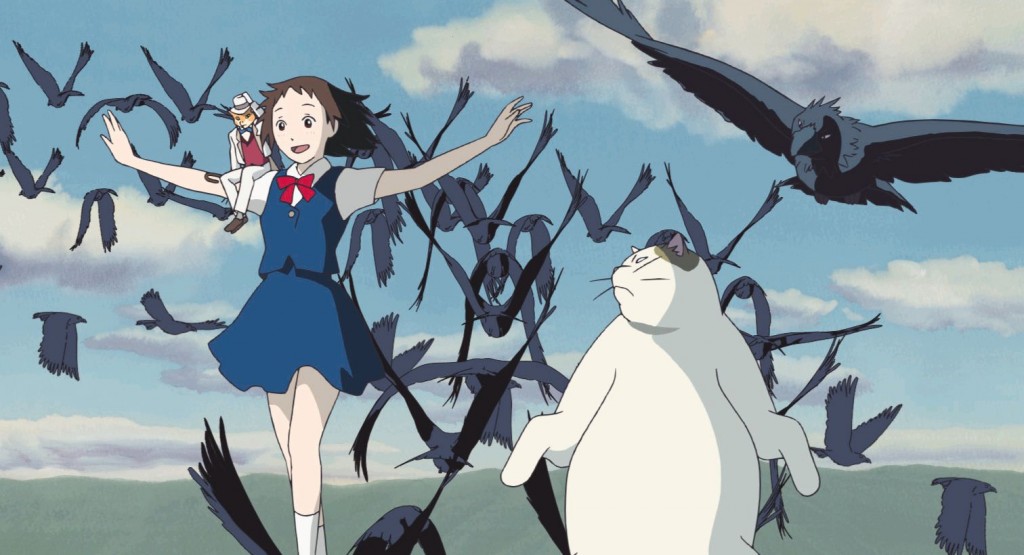 This is part of my Other Ghibli Marathon. While most of my posts will feel/read like full reviews this one is slightly different. I'd call this more of a reactionary posting than anything else, a short smattering of thoughts and just me ranting because this one didn't start me off too well.
The Cat Returns feels more like a lazy repurposing of previous works than anything else. If you force one to create a random adventure story of a youth being thrust into a strange world — something that Ghibli is known for doing — but instead of making the world any form of interesting, are you killing your soul?
The issue isn't that I feel formulaic is bad as a storytelling descriptor — I know it serves it's purpose to fill seats and keep an economy going — but I know for a fact that it is bad. The biggest problem with formulaic stories is that it becomes the kind where none of it feel genuine or actually interesting. It makes me feel actively disgusting for partaking in the process as an audience member and more to the point makes me remember why we end of "enjoying" bad movies in the first place. That being because we say it when we were young and years later look back with a weird fondness we disguise under the world "nostalgia", as if it makes it okay.
As we follow Haru into this world that she's thrust into slowly but surely we recognize that none of it matters. At no point is Haru given any hard choices which makes the alleged stakes that the film haphazardly throws in at random intervals feel unearned and completely uninteresting.
You know what guys… I'm going to give up half way through writing this post, like how the writers of this film gave up somewhere ten minutes into their day, and just say don't watch this…
Have you seen The Cat Returns? What're your thoughts?
Tagged as: 2002, animation, Foreign, Hiroyuki Morita, Other Ghibli Marathon, The Cat Returns