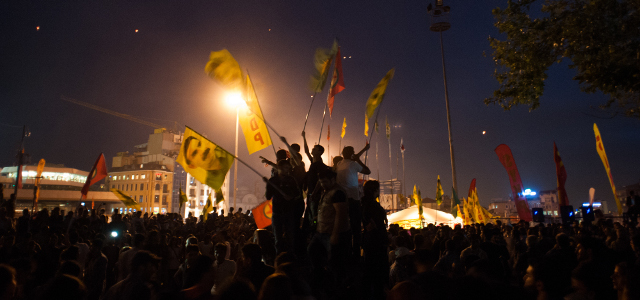 Another week another slate of things added your formerly Netflix Queue (how I miss you Queue). Yeah, I decided to forgo the regular style header image because when I look at it the text on image just looked ugly to me today.
I'm not going to waste anytime with the formalities and just jump right in:
Cafe de Flore (2012)
Here's a film that I had on my top 20 of 2012 and I'm sure there are too many of you out there that have to find time to catch up with this heartwarming film. We jump between 60s Paris with a pair of mentally challenged children and modern day life of successful a DJ in Montreal. The film intertwines tragedy and romance in a way that most films find difficult.
This was probably one of the few films — I really should stop saying it as if it's a uncommon occurrence these days I guess — that wanted to drive me to tears. It manipulates you in ways that you begin to welcome by the time we get around to the climax and you applaud it for it. It also helps that the movie sports one of the best soundtracks of 2012, given one of the main characters of the film is a DJ.
The Act of Killing (2013)
Immense. This film is immense. For those of you who were hiding under a rock (or just not me I guess) The Act of Killing is a documentary about some of the people who ran some of the murder camps in Indonesia during a coup a few decades back. These are people who are lauded as heroes of society in the country now.
Joshua Oppenheimer challenges them to depict their acts on camera utilizing the one common factor that united them all, their love of movies. We are then left to bear witness to their imaginations version of what was once their reality and eventually come to something unique that cinema has strived for but never attained as clearly, completely utter empathy.
While Netflix is only offering the shorter close to two hour cut of the film it is still a testament to what a cinematic treasure it is.
The Square (2013)
Here's a documentary that showed at a few festivals last year and is now being distributed for public consumption strictly through Netflix Streaming services. It documents the changes in political powers in Egypt over the last few years from the resignation of Mubarak to today.
This is actually the lowest in my recommendations of the week for multiple reasons, but mainly because it almost doesn't quite work as a film just yet. If you've been living under a rock and are unaware of what was happening around the world then this is a great way to catch up two years of news in under two hours with a lot more information of how it was to be there rather than a Wikipedia summarization of the big bullet points. However, the film doesn't quite grab me for a few reasons, the "revolution" (which is amazing as it stands in comparison to all other revolutions throughout history go) felt unsure of itself and at times guide-less. It's a revolution for "not" what we have (which I'm fine with) but throughout the course of the film this is repeated constantly as once one power is removed and another in place the people find themselves in the situation where they have to protest again saying "no" to the new power. After the third time, while I'm not saying Egytians aren't to say "no" in protest, I was hoping that the people would've figured that they have to say "no to this, and let's do this" but they don't. It only bothers me not in a sense of having a film lie to me about reality, but as a film that reminds me that the world can be a sad sad place. Because with all my gripes it mainly comes down to the fact that it queues me into the fact that Egypt is probably going to be doing this repeatedly for the next 20 years before they find some sort of political and social stability.
Anything worth recommending I missed?
Tagged as: Cafe de Flore, Netflix, The Act of Killing, The Square