Now I know this won't be as controversial as if I had titled it "The Top Ten Directors of All Time", because this way I'm able to defend my selection by simply stating preference rather than trying to stand behind some artistic values. And especially for those readers out there who know me will automatically know who my number one is and won't try to argue with me, because we have already had this argument before and know exactly where it ends… it ends at the lonely dead end of personal preference. And I guess I'm writing this one more for those readers who don't know me, and since I never really made a proper introduction when I started this site it will give you an idea of my theatrical taste rather than having to read through a dozen movie reviews and seeing if your preference and mine coincide.
So here we go…
I've been a fan of movies for a very long time now. However, for the last five to eight years I've been paying more or less keen attention to what goes on behind the camera rather than what goes on in front of it. And quickly I learnt how much more important the man standing behind the camera is than the ones standing in front of it.
TEN – Mel Brooks

Mel Brooks is one the great comic directors. He's brought us some great films like "Blazing Saddles" (1974), "Young Frankenstein" (1974) and "History of the World : Part 1" (1981), which will never be forgotten. His talent for being able to emphasize some great character flaws within the high class of the world is great: Governor William J. Lepetomane in "Blazing Saddles", King Louis XVI in "History of the World: Part 1" and even in "Life Stinks" (1991) with the huge businessmen and the world. And he does it all with a smile on his face, just like a clown would, which is why I guess we find them sad as well as funny, depending on how we look at them on that day. However, no matter how deep you view his movies there is no doubting the comedic genius and he is even more well credited for his creation of great characters that I'm sure will be rehashed for a long time to come (most recent example Maxwell Smart in "Get Smart").
NINE – Christopher Nolan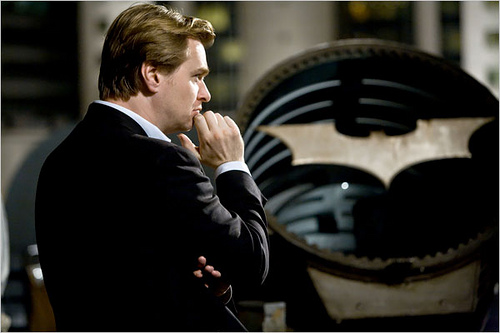 His first big studio film "Memento" (2000) made it known that there was a new great director on the up and coming. He followed that up two years later with a well received film by the critics "Insomnia" (2002) starring Al Pacino and Robin Williams, personally I wasn't very impressed but as a follow-up you could do much worse (like a certain Shymalan that I know…). Then he hit true form with his reinterpretation of the night prowling detective of Gotham City, "Batman Begins" (2005) which was a best for the franchise so far. And his last film was definitely his best as a director, taking his art to a new level with "The Prestige" (2006) where he made the movie's story (and direction) follow the same format as the actual subject. I know I won't be the only one fighting to be first in line for his new movie "The Dark Knight" is released in another month.
EIGHT – Edgar Wright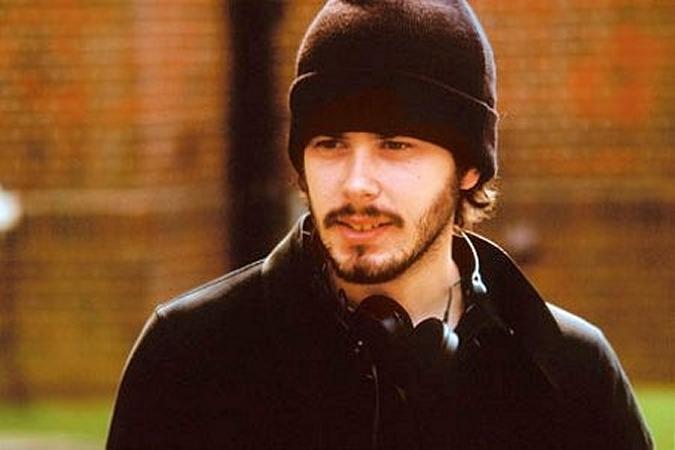 The British sensation brings a fast paced action comedy style that keeps your mind and eyes enjoying every bit of the film. Starting out in TV at the BBC with "Spaced" which is where he basically ironed out all his rough edges for his style over two seasons. Also creating a great creative partnership with Simon Pegg. His first feature length film was a zombie spoof "Shaun of the Dead" (2004) which definitely allowed him to enjoy all his new techniques of playing quick shots with the camera and moving along with scenes quickly. He kept to this trade secret for his second film "Hot Fuzz" (2007) and even though for the moment he doesn't show much variation in his style he definitely delivers an enjoyable film with no disappointments every time. He has signed on to do "Scott Pilgrim vs. The World" where I hope he will show his ability to show some variation and restraint from using too many camera tricks.
SEVEN – Spike Lee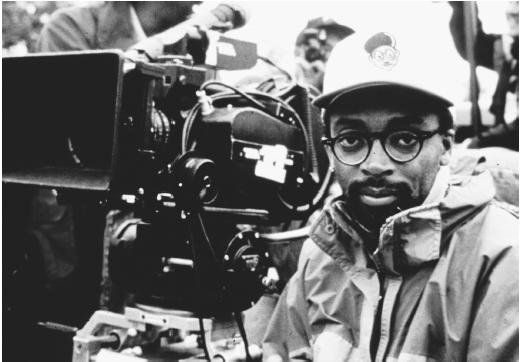 This great influential Afro-American director has always decided to enlighten us on the ways of the inner world of the African Americans. He gave us a great insight into the troubles between races with "Do the Right Thing" (1989) [my personal favourite of his] where an Italian pizza shop is situated in a black neighbourhood and the differences shown between them and the prejudices that eventually rise to a visual element. He moves on through more African American tales with "Mo' Better Blues" (1990), "Jungle Fever" (1991), "Malcom X" (1992), "Crooklyn"(1994), "Clockers" (1995), "Girl 6" (1996), "He Got Game" (1998) and "Bamboozled" (2000). He now and again will stray from the predominately black themed filmmaking into a more commercial mode like with "Summer of Sam" (1999) "25th Hour" (2002) and "Inside Man" (2006). However, his constant commentary on black society in America is always easily found in his films. He definitely garnishes his own visual style in all of his movies which makes them a great watch, and with the inclusion of some great content making his audience either understand the afro-american lifestyle without any real stereotyping, rather plain truth his films will live on forever.
SIX – Hayoa Miyazaki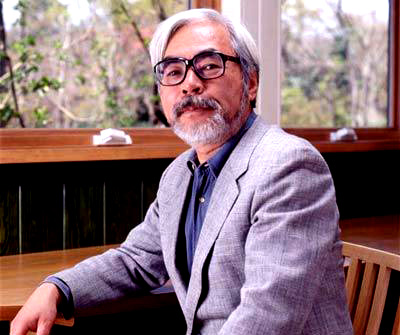 The visionary Japanese anime director has been making great movies for more than twenty years. He did some episodic direction for "Lupin III" and "Future Boy Conan" before debuting on the silver screen in the east with a Lupin feature film "The Castle of Cagliostro" (1979) where he definitely made his mark. His style of movie can only be described as a Japanese Pixar film. Always bringing us great characters that will always warm our hearts and give you a great fantasy/action/adventure story along the way that is always kid friendly. His second feature length film is my favourite of his "Nausicaa of the Valley of the Wind" (1984). There is not one film that Miyazaki has directed that I can say I do not love, "Kiki's Delivery Service"(1989), "Porco Rosso"(1992), "My Neighbour Totoro"(1988) and "Spirited Away"(2001) are all timeless classics and I worry for the idea of thinking that if Disney had not gained the distribution rights to Studio Ghibli's films I may not have ever heard of this great director.
So stick around and I'll be posting part two soon…
Tagged as: Christopher Nolan, directors, edgar wright, Editorial, hayoa miyazaki, mel brooks, spike lee