Another week, another dollar, and not much to spend it on to be honest. I guess after last week's amazing releases Hollywood is giving us a break from debt. Anyways here's what's noteworthy from today's releases.
Buy It:
N/A
Rent It:
A Dangerous Method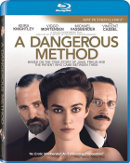 Directed by: David Cronenberg
Written by: Christopher Hampton & John Kerr
Starring: Keira Knightley, Michael Fassbender & Viggo Mortensen
Why should you rent it? Because while it's the most showy it is possibly Knightley's best performance to date. I expect a lot of people to take issue with her "out there" showing the mentally ill Russian patient turned psycho analyst herself, but it's kind of brilliant in that sense. She acts as the conduit for the continued relationship between Jung (Fassbender) and Freud (Mortensen) and having two actors of that caliber in scenes together is just fascinating.
Extremely Loud & Incredibly Close


Directed by: Stephen Daldry
Written by: Eric Roth & Jonathan Safran Foer
Starring: Thomas Horn, Tom Hanks, Sandra Bullock & Max Von Sydow
Why should you rent it? Because if you haven't seen it yet I'd recommend just to complete the best picture nominee list of films. It's not a fantastic movie, but it has a lot of great visual flourishes, including the opening credits. While it hinges on the events of 9/11 and a journey that I believe is almost wasted throughout the film I can't deny the films ability to hand up characters that can help you believe that there might just be good left in the world (and I'm always happy to see that in movies).
Yes I do question these people's parenting skills throughout the film.
Read my full review here.
Skip It:
South Park: The Complete Fifteenth Season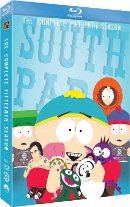 Created by: Trey Parker & Matt Stone
Why should you skip it? Well, I'm pretty sure that anyone reading this knows from the get go how they feel about this show now that it's 15 seasons in (took you that long?). While I am a big fan of the show and what it's done for television in it's longstanding run I feel like this season is when it's finally gone further than it could. Whether it's network intervention or the writers just not knowing what else to do with the show I can't tell you, all I can say is it's rarely funny anymore.
In a season which dealt with: (1) Apple, (2) The Royal Wedding, (3) Cynicism (you can look at yourselves with that one Parker & Stone), (4) Border Patrol & Racism, (5) The Occupy Movement & (6) Class Warfare; I couldn't find much that truly spoke out as comedic satire and worked. I guess the funny is just harder to find.
The Rest:
Alvin and the Chipmunks: Chipwrecked
Eureka: Season 4.5
In The Land of Blood and Honey
Corman's World
Blu Ray
The Bodyguard
Confucius
A Night to Remember (Criterion Collection) 
 What're You Getting This Week?
Tagged as: A Dangerous Method, DVD Picks of the Week, Extremely Loud & Incredibly Close, South Park