It's a great week for movie geeks as this week dvds for every kind of film lover hits shelves. God knows my amazon account is brimming.
Buy It:
The Descendants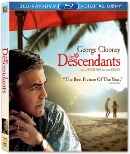 Directed by: Alexander Payne
Written by: Alexander Payne & Nat Faxon
Starring: George Clooney, Robert Forester, Shailene Woodley & Amara Miller
Why should you buy it? To put it right next to your copies of Sideways and Election of course. Other reasons you ask? What about it being one of the funniest dramas of 2011 where Clooney actually comes off as a guy you empathize with more than anything else as he attempts to manage his life during this trying time.
Read my full review here.
Young Adult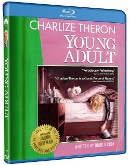 Directed by: Jason Reitman
Written by: Diablo Cody
Starring: Charlize Theron, Patton Oswalt & Patrick Wilson
Why should you watch it? Have you ever considered rekindling an old teenage flame that's almost two decades dead? No? Well if you ever did this is the movie to cure you of all those loin kindling that you imagine would happen.
It's the teenage prom queen slowly coming to the realization that she lost at the game of life. She comes back home to realize that the only person that gives a damn about her really being there is the fat nerd that adored her in High School, and that's only because he probably didn't grow up at all just like Charlize didn't. It's a glorious comedy that makes you laugh at the miserable depression of a horrible human being.
Read my full review here.
Rent It:
My Week With Marilyn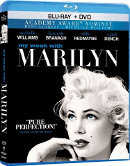 Directed by: Simon Curtis
Written by: Adrian Hodges, Colin Clark
Starring: Michelle Williams, Eddie Redmayne & Kenneth Branagh
Why should you rent it? Because while I believed that the film didn't quite get to the point as directly as it hoped to, the film still has a lot of positives to enjoy regardless, including performances from the likes of Michelle Williams, Kenneth Branagh and Judi Dench that many won't want to miss out on. The film's round about approach to stardom and the struggle of an actress attempting to be a great actress and let the world see her for what she can be as opposed to what they want her to be is amazing, I just feel like the film didn't quite seal the deal towards the end.
Read my full review here.
The Adventures of Tintin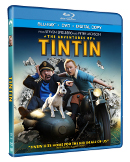 Directed by: Steven Spielberg
Written by: Steven Moffat & Edgar Wright
Starring: Jamie Bell, Andy Serkis & Daniel Craig
Why should you rent it? Because while it does suffer from devisive plot issues it has enough adventure gloriousness for all the enjoy at the end of the day. I particularly think it's worth the price just to see the chase scene in Moroco which is a great achievement for Spielberg. He takes the opportunity to play with the digital motion capture camera technology in a way that won't be remembered, but will definitely influence many to come.
Read my full review here.
Melancholia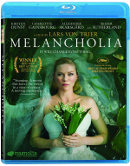 Directed by: Lars von Trier
Written by: Lars von Trier
Starring:Kirsten Dunst, Charlotte Gainsbourg & Keifer Sutherland
Why should you rent it? If you've yet to see this film and have any interest in it, based on talent or trailers, then it's worth the rental. To all the Lars von Trier uninitiated it may not be worth the trip in madness. I personally wasn't a massive fan of the film, but I definitely will be taking this opportunity to revisit it and reassess my position possibly. Sometimes I think von Trier makes movies like this just to snicker at the world reaction to it all.
The Rest
Happy Feet Two
The Three Musketeers
The Swell Season
The Killing: Season One
Blu Ray
The Last Temptation of Christ (Criterion Collection)
American Pie
American Pie 2
American Wedding
Wallace & Gromit: World of Invention
What're you getting?
Tagged as: DVD Picks of the Week, Melancholia, My Week With Marilyn, The Adventures of Tintin, The Descendants, Young Adult