Last week was one hell of  a week for content. I had so many things going on that I had no chance to do my HW for this weekly gem. So here I am again, slightly under prepared I may add, but here none the less.
Check out the last two weeks' offerings of DVD pickings…
Buy It:
Shallow Grave (The Criterion Collection)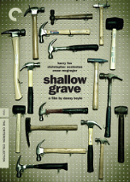 Directed by: Danny Boyle
Written by: John Hodge
Starring: Christopher Eccleston, Kerry Fox & Ewan McGregor
Why should you buy it? Because it's another one of the flawed masterpieces from Danny Boyle. My favourite films from him include Sunshine and 127 Hours, two films I know a lot of people to have issues with, I consider this film to be the third in that list of films worth always holding near and dear to your heart.
With a story of three best friends who happen to come upon a small fortune after a roommate who just moved in dies under mysterious circumstances and leaves a suitcase filled with money. They decide to keep the money and bury the body themselves and not talk about the mysterious roommate. This money eventually leads to rifts between these best friends and an eventual dark ending that I feel is emblematic of a lot of Boyle's movies.
Jeff, Who Lives At Home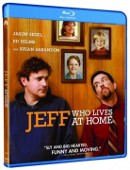 Directed by: Jay & Mark Duplass
Written by: Jay & Mark Duplass
Starring: Ed Helms, Jason Segel, Judy Greer & Susan Sarandon
Why should you buy it? Because it's the unseen film of 2012 that I feel is one of the Duplass' best films yet. They masterfully put forward and emotional portrait of this wayward brother and how he manages to affect those around him, even if the effect on him is somewhat lost at times. He's that guy who looks for meaning in the most trivial things to try and see if it's a sign to push him in direction or the other, and you dismiss it as him being a marijuana smoker, but at the end of it all the effect he has on you is so wonderful that you love him for being him.
Rent It:
Wanderlust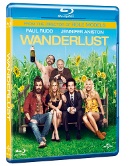 Directed by: David Wain
Written by: David Wain & Ken Marino
Starring: Paul Rudd, Jennifer Aniston, Ken Marino & Malin Akerman
Why should you rent it? Because it's a great ensemble comedy that has just enough laughs for you to enjoy yourself but I feel just enough problems to make sure you don't want to own it. Many comedies are a constant barrage of setups and punch lines, the problem with that is that not every combination ends up working so while so many parts of this film are amazingly great if we were to take a percentage of jokes that work to jokes that don't work I'm pretty sure this film would be hitting a good .600 by the end of the night's game, which is respectable.
Read my full review here.
The FP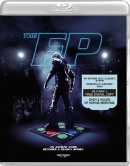 Directed by: Brandon Trost & Jason Trost
Written by: Brandon Trost & Jason Trost
Starring: Jason Trost, Lee Valmassy & Art Hsu
Why should you rent this? Before we get to why you must first qualify. If you're the kind of person who finds 90s martial arts tournament films – like Mortal Kombat – hilarious and enjoy watching them parodied, if you enjoy seeing a weird DDR-esque battle scene, which isn't exactly exciting, and if you enjoy seeing some of the worst acting ever in existence, then you qualify to want to rent this movie.
The FP, is one of those movies which I'm sure comes around every month or so, but we only find out about it every few years. It's a film that's so bad it turns the good bracket just so slightly, and at the same time comes with it's own equal sense of irony and earnestness in it's moments that allows it to offer something interesting. We see the irony in the fact that we're replacing actual fighting scenes with DDR, and we see the earnestness in the fact that all of these characters buy into this world. It's almost like an anime brought to life, but the worst kind.
It's not a film for many, but not a film that you would pass up if you consider yourself not to be one of the many.
The Rest
Sherlock Holmes: A Game of Shadows
Entourage: The Complete Eigth and Final Season
Tyler Perry's Good Deeds
Ghost Rider: Spirit of Vengeance
Superman vs. The Elite
Missing: The Complete First Season
Scandal: The Complete First Season
Too Big to Fail
GCB: The Complete First Season
A Little Bit of Heaven
Thin Ice
Episodes: The First Season
Project X
Big Miracle
Seeking Justice
Cat Run
Louie: Season 2
Wilfred
Keyhole
And Everything is Going Fine (The Criterion Collection)
Gray's Anatomy (The Criterion Collection)
Blu Ray
Harold and Maude (The Criterion Collection)
The Gold Rush (The Criterion Collection)
Meatballs
Red Scorpion
Evita: 15th Anniversary Edition
Newsies: 20th Anniversary Edition
Sister Act: 20th Anniversary Edition
What're You Getting This Week?
Tagged as: DVD Picks of the Week, Jeff Who Lives At Home, Shallow Grave, The FP, Wanderlust