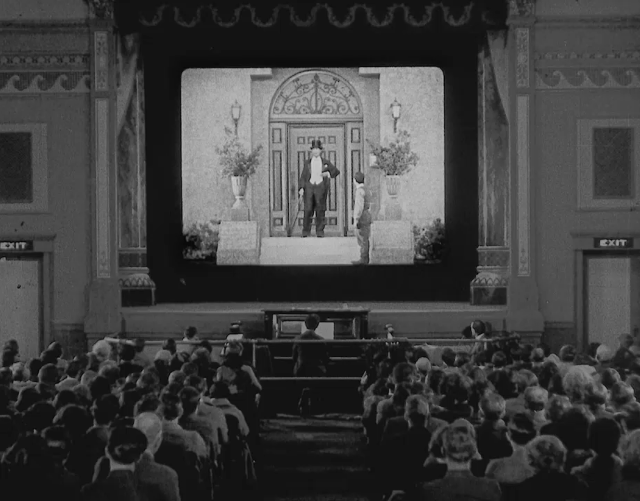 Last month the Blindspot Series went into the realm of silent cinema with Metropolis and this month it continues to wander around in the same vicinity as the 1924 film directed and starring Buster Keaton, Sherlock Jr takes a spot forfront in my mind for discussion.
I spoke about the fragility of comedy over the years, decades (and more), when I discussed Chaplin's City Lights last year and somehow I find myself hard pressed not to fall in love with this as I did with Chaplin then. The physical jokes are things which comedy has based its entire pretense on over the years so much that we're no longer watching their derivative but their derivative's derivative's derivative; which makes it that much more surprising when the desired effect is still found in an audience today.
The film begins with a simple idea that one cannot push your focus between two differing studies and expect to do either justice. With Keaton playing a Projectionist who's hoping to be a detective that one day is given a mystery of a stolen watch that he can't quite solve takes to thought whilst falling asleep in the projection booth of the cinema — stay with me here.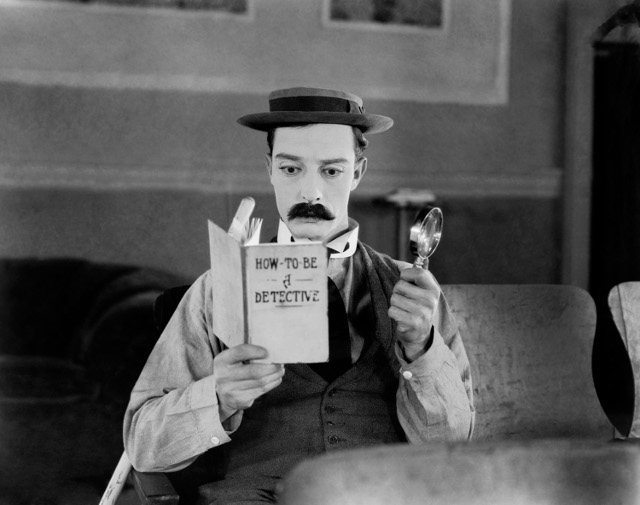 Where this film rises above a lot of even today's films is in it's visuals. Something about films of today are so understandable by the audience. When someone goes to watch Avengers there is an understanding by him and the film even before a frame is shown that we already know how 99% of the film was made and the part of one's brain that spends rattling around trying to figure out how we got a Hulk to take down a big Alien ship living thingy (whatever that was) is completely disengaged through the experience. However, watching Sherlock Jr that part of your brain is constantly engaged attempting to figure it all out because unlike with today's films there is no understanding before the film begins.
The understanding is exactly the opposite. We, the audience, understand in that at the time they were still in an analog filming process and would've had to have accomplished all these things we see before us with a lot more time and cleverness than we're willing to attribute to technology of today. It's as if a magician came to town and had a dove pop out of his empty hat. At one point in time there was no way of us knowing how it was done, but with google and all we can now look it up and see how it was probably done and once we've created a logical explanation for the fantastical and dangerous it becomes the opposite of that completely.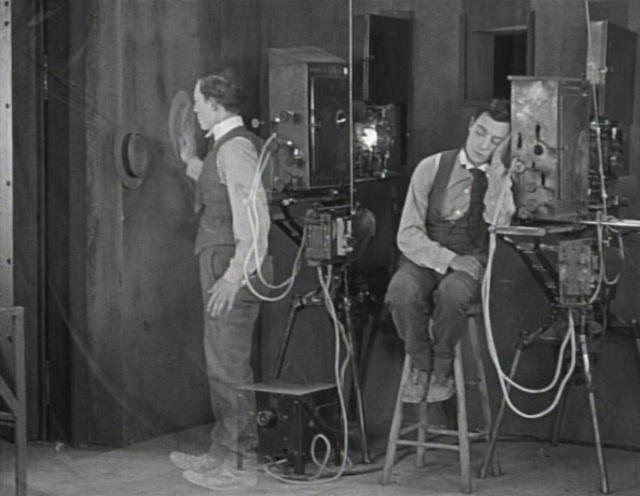 With all that said this film is peppered with those moments and I'd love nothing more than to spend the next thirty (or hopefully less) years of my life watching the film frame by frame figuring out how to have done what Keaton did. From jumping into a dress, to setting up a stage so it looks like a screen of film and having him interact with it in a very Last Action Hero style manner, or as simply as playing that perfect game of pool that he does. Moments like the later can be easily said that, "He was that good," but I want to give him a more magical explanation than that because the rest is just that… more magical.
What do you think of Sherlock Jr.?
Tagged as: Blindspot, Buster Keaton, Comedy, Movie Review, Sherlock Jr, Silent Film