I may not be a fan of writing about film news due to the rumour-like quality that a lot of the articles are. However, I do follow the news on a lot of film blogs and I do think that there's something to keeping track of all of the "news" that's mentioned throughout the week as it relates to the world of cinema.
So every Friday I'll be posting a list of links of the week's news around the internet. Highlighting my favourite stories of the week and those stories so ludicrous I jut can't imagine them to be true.
MY FAVOURITE STORIES OF THE WEEK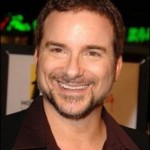 Shane Black may direct IRON MAN 3
Shane Black directed Kiss Kiss Bang Bang and that's enough, but for those of you out there needing more credentials he also wrote Lethal Weapon, The Last Action Hero and The Long Kiss Goodnight and each of those movies play perfectly into what Iron Man as a franchise wants to accomplish. Black already has experience working with Robert Downey Jr. and gets his comedic sensibilities and that's why this news makes me smile and would like to put in my official recommendation for the studio to go ahead and make this happen.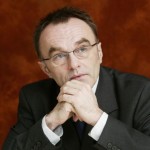 Danny Boyle and Simon Beaufoy may reteam for SHARP TEETH
They worked together on Slumdog Millionaire and 127 Hours which were both great movies (the later more than the former) and the idea of Boyle putting moving pictures to Beaufoy's words makes me tinkle a little bit. Also the idea of horror elements re-entering Boyle's filmography is also a great idea since
THE REST:
PRODUCTION NEWS
CASTING NEWS
TV NEWS
OTHER NEWS
POSTERS
TRAILERS
What's your favourite story of the week?
Tagged as: A Better Life, A Week of News, Alan Menken, Andrew Garfield, anette benning, Annie, Annies, Arthur, Avengers, Back Roads, Bill Nighy, brendan gleeson, Captain America, Chicks and Dicks, Colbie Smulders, Coogan's Trade, Cracks, Dakota Fanning, Danny Boyle, Darren Aronofsky, daryl hannah, Diane Keaton, Ed Harris, Famke Jansen, Fast Five, Gettysburg, Girl's Night Out, Gold in the Snow, Great Expectations, Great Hope Strings, Hansel & Gretel: Witch Hunters, Harker, Headshot, Highlander, How to Train Your Dragon, Inception, Iron Man 3, Jack the Giant, james franco, Jeff Bridges, Jerry Bruckheimer, Liam Cunningham, Looper, Mark Newell, Meryl Streep, Michael Cera, Monsters, morgan freeman, NBC, Noah, Oz the Great and Powerful, Pam Grier, Prime Suspect, richard jenkins, Ricky Gervais, Ridley Scott, Riz Ahmed, Robert Partrick, Robert Redford, Rosamund Pike, Ryan Murphy, Safe House, Sam Shepard, Shane Black, Sharp Teeth, Simon Beaufoy, Snuff, Stanley Tucci, Stephen Sommers, Steve Carrell, Submarine, Sylvester Stallone, The Adjustment Bureau, The Beaver, The Iron Lady, The Last Apprentice, The Look of Love, The Man With the Iron Fists, The Office, The Social Network, The Third Act, thora birch, Tom Sizemore, Toy Story 3, Trust, Uncle Boonie, Water for Elephants, Will Arnet, Will Arnett, Win Win, Wrath of the Titans, Writers Guild Association, X-Men: First Class, zooey deschanel