What I've Been Watching: Dec 21 – Dec 31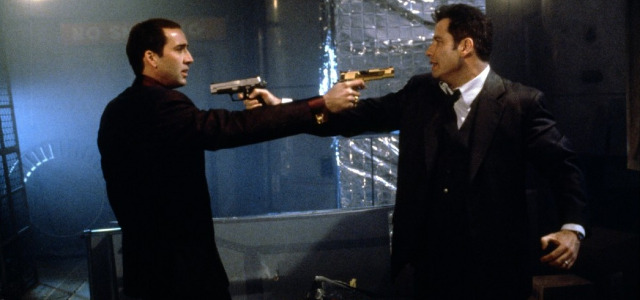 It's time for the final tally. With a record breaking year, and four months of unemployment here's what I managed in the last few days of 2013.
Happy 2014 people… more writings on the new year and this site in coming days.
FRUITVALE STATION (2013) - I'm not hating on the world guys…
RIDDICK (2013) – I'm not hating on the world that allows this movie to keep going…
THE EAST (2013) – I'm hating on the world, and cinema for this movie…
MUSEUM HOURS (2013) - Let me think about art some more…
FROZEN (2013) – Let me wish for more great musical songs per film…
THE HOBBIT: THE DESOLATION OF SMAUG (2013) – Let me wish for shorter films…
CALL ME KUCHU (2013) – Let me wish for equality…
THE TWELVE CHAIRS (1970) – Young Frank Langela makes me feel weird…
TOUCH OF EVIL (1958) – Charlton Heston is badass guys…
REWATCHED
MACHETE KILLS – "Machete don't tweet"
THE NIGHT OF THE HUNTER – "There are things you do hate, Lord. Perfume-smellin' things, lacy things, things with curly hair."
THE NIGHTMARE BEFORE CHRISTMAS – "Jack, please, I'm only an elected official here, I can't make decisions by myself!"
BATMAN RETURNS – "The heat's getting to me. I'll murder you momentarily."
TRUE GRIT (2010) – "The jakes is occupied."
THE ICEMAN – "I only feel alone around other people. Couldn't be truer."
THE SPECTACULAR NOW – "I guess this would be the part where I give you a lecture about what you're doing with yourself."
IT'S A MAD MAD MAD MAD WORLD – "*Everybody* has to pay taxes!- Even businessmen, who rob and cheat and steal from people everyday, even *they* have to pay *taxes*!"
FACE/OFF – "The eternal battle between good and evil, saint and sinners… but you are still not having fun."
My count for the year of 2013 is updated to 317 First time watches (179 from 2013); 217 Rewatches; 534 Total Films