What I've Been Watching: Aug 31 – Sept 20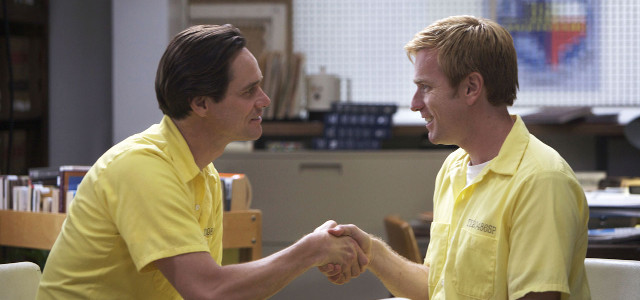 I've been gone a while. I ran off to Trinidad. Then to Canada for TIFF and somehow in the middle of all of this commuting I kind of got lost in the blogging realm.
This list of film's watched contains the last 3 weeks (including TIFF), so it's quite long…
DRUG WAR (2013) – Johnnie To should be this all the while… or maybe I should watch more of him.
THIS IS NOT A FILM (2011) – Interesting, especially in context.
FROM UP ON POPPY HILL (2011) – Ok slice of life, but nothing particularly special
LE SAMOURAI (1967) – Amazing cinema that should be seen by all.
R.I.P.D. (2013) – Amazingly horrendous film that I might like a little, because Rooster Cogburn knew what movie he was in.
TIM'S VERMEER (2013)  – fantastic documentary
CLOSED CURTAIN (2013) – not amazing, but interesting as all hell
ALL CHEERLEADERS DIE (2013) – horrendous film that doesn't get what funny is
SOUTHCLIFFE (2013) – it's really a TV show, but I saw it in a theatre, and it's sad
PALO ALTO (2013) – good movie with moments, but nothing too enticing for all
ONLY LOVERS LEFT ALIVE (2013) - wasn't Swinton always a vampire?
THE FAKE (2013) – You need something to depress you? Here you go.
THE GREEN INFERNO (2013) - Exactly what you think it'll be, good, but nothing great, and could lose 20 mins in the first hour
EMPIRE OF DIRT (2013) – nice, sweet movie
HORNS (2013) – FUN FUN FUN!!!!
I AM YOURS/JEG ER DIN (2013) – I feel like I'm the only one that liked this movie… I'm ok with this.
SEX, DRUGS & TAXATION (2013) – napped a bit, but there's a man scaring a gorilla with his erection… so ye.
FAT (2013) – touching personal story, but some amateur filmmaking gets between it and the audience at times.
THE DOG (2013) – a film that never gets away from one point to expand to true interest
THE DOUBLE (2013) – cinematic goldmine of beauty and just general amazingness
THE UNKNOWN KNOWN (2013) – basically the documentary version of candy, so much love and intrigue but not much of substance to bring you back
THE DISAPPEARANCE OF ELEANOR RIGBY: HIM & HER (2013) - a great love story given these shades of each other
CHILD OF GOD (2013) – borderline offensive cinema that asks too much of an audience with no investment
MAN OF TAI CHI (2013) – kung fu action film awesomeness with some bad/cheesy acting
GABRIELLE (2013) – heart warming story of life and love and when mental disabilities get inbetween it working
AMERICAN DREAMS IN CHINA (2013) – too much Social Network links and not enough Sorkin
HOW I LIVE NOW (2013) – teenage romance mixed with WW3 and The UK and not sure if any of that is a good thing,
THE HUSBAND (2013) – want to laugh at the losing team, here you go.
RIGOR MORTIS (2013) – I didn't know this was an action movie, it's pretty fun action
THE STRANGE COLOR OF YOUR BODY'S TEARS (2013) - I'll let you know when I know what this movie is
IMPROMPTU (2013) – amazing animation
THE END OF PINKY (2013) -
THE CHAPERONE 3D (2013) – great short film that's basically animated conversations with the best things… and in 3D
CRIME: JOE LOYA – THE BEIRUT BANDIT (2013) – poetry in motion
NUMBERS & FRIENDS (2013) – obsession, but not good
ROLAND (2013) – like a good joke through story
AN EXTRAORDINARY PERSON (2013) – actually quite touching
THE WIND RISES (2013) – AMAAAAZZZINNNGGG!!!!
MOEBIUS (2013) – …… I loved it….
R100 (2013) – I slept a bit, but dominatrixes.
SARAH PREFERS TO RUN (2013) – boring narrative and unresolved issues
PRISONERS (2013) – not bad, but not good, and there's Paul Dano guys!
UNFORGIVEN (2013) – Why did we need a remake? Oh wait, there are swords!
WHY DON'T YOU PLAY IN HELL? (2013) – possibly one of the best films you'll see ever
BLIND DETECTIVE (2013) - why did it have to be a romantic comedy?
LABOR DAY (2013) – I'm a sap guys… I think this one worked on me
SUNSHINE ON LEITH (2013) – Jukebox musicals are 50/50, I'm in the middle with this one
WITCHING & BITCHING (2013) – There was a whole lot of witching
INTRUDERS (2013) – Awesome thriller that grows on m everyday I think of it
12 YEARS A SLAVE (2013) – Paul Dano singing is scary, and Chewitel crying makes me cry… AMAZING!
THE WORLD'S END (2013) – I liked this movie a lot more on it's first watch than I have any of the other Cornetto films the first time I saw those.
MACHETE KILLS (2013) – Lunacy as perfection, but not really
THE SPECTACULAR NOW (2013) – I'm so happy this movie is this good… I knew there was something about this Ponsoldt guy… must revisit Smashed again and make myself like it more.
REWATCHED
SUBMARINE - "To us and a wonderful evening of love making." 
UP IN THE AIR – "Uh, it's hard to define "tried'."
THE PERKS OF BEING A WALLFLOWER – "in this moment I swear we are infinite."
BROADCAST NEWS – "This isn't friendship. You're crazy, you know that?"
BOOGIE NIGHTS – "I'm the ultimate Latin Lover. There ain't no Latin Lover like me."
DOG DAY AFTERNOON -  "ATTICA! ATTICA! ATTICA! ATTICA ATTICA…" 
BEING JOHN MALKOVICH – "Don't stand in the way of my actualization as a man."
I LOVE YOU PHILLIP MORRIS – "My fuckin' word is MY MOTHERFUCKIN' BOND!"
SPRING BREAKERS – "Look at all my shit!"
My count for the year of 2013 is updated to 212 First time watches (118 from 2013); 137 Rewatches; 349 Total Films