What I've Been Watching: Aug 17 – 23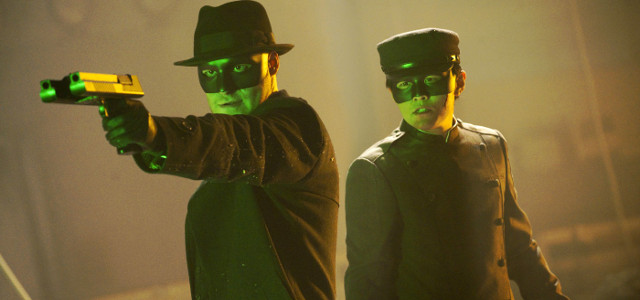 It's all winding down here. No I'm not shutting down the site, but stuff in my life is beginning to wind down.
This coming week will be my last week of any sort of permanent residence, for this part of my life at least, in Trinidad. I announced it two years ago when I moved here that this is what was happening in my life. While if you asked me now about a lot of things I probably would have a evened response there are still a lot of cinematic things that I am have to say that I am happy happened to me while in Trinidad that I will take with me back to Jamaica. I was happy to see that there is a cinematic culture within the Caribbean, which up until September 2011 I thought was non existent and I (as well as my TUMP cohosts) were the anomalies of the Caribbean who loved movies this much and believed in a theatrical experience, even though we don't have much of that in Jamaica.
I would be lying if I said that my hopes were to remain in Jamaica for long, I have plans… but none too permanent right now or concrete. However, I feel my experiences have given me a bit of a boost in trying to become more entrepreneurial within the world of cinema in Jamaica and given a little bit of luck, which I always hope to have, I hope to start working on something very interesting and very new within the coming months. Don't worry you will all be able to know about it as soon as I can say more than I hope.
Otherwise let's move on to what I actually watched this week:
2 GUNS (2013) – So much fun chemistry between Wahlberg & Washington but not much else
WE'RE THE MILLERS (2013) – More funny than not, but can we not have those stripper scenes?
ADMISSION (2013) – It's one of those completely ignorable movies… you can have it on and not remember a thing 15 minutes later.
MURDER ON THE ORIENT EXPRESS (1974) – It's murder mystery TV at the movies
A FIELD IN ENGLAND (2013) – Weird, and more weird is all I can say.
LOVELACE (2013) – I can't believe I liked a movie with Amanda Seyfried in it… but that's not to call this movie good or remarkable.
REWATCHED
MISSION: IMPOSSIBLE III – "That look in your eye's a pain in my ass, you know."
THE GREEN HORNET – "You look like disco Santa Claus"
My count for the year of 2013 is updated to 154 First time watches (66 from 2013); 126 Rewatches; 280 Total Films