TUMP [EP#149 - Jurassic Park & Finding Nemo]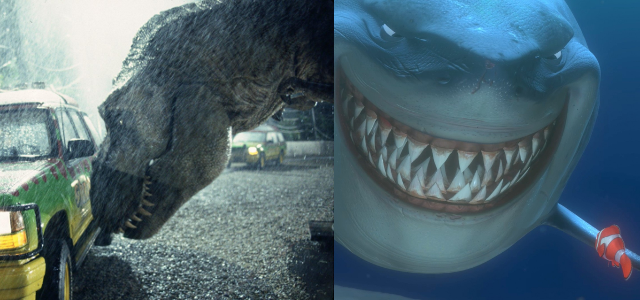 As of typing up this post to go up in the morning the Give Forward fund for Ed Douglas is at 89% funded. If you have a few extra dollars rattling around I ask you to put towards a cause that we're all vested in for Ed's medical bills as he undergoes treatment for leukemia.
With the summer almost here (i.e. tomorrow) we decide to revisit the two biggest summer hits from ten and twenty years ago with Jurassic Park and Finding Nemo. Check out the show below.
Show Notes
[00:05:20] Revisiting Jurassic Park + Finding Nemo
[00:51:10] Questions
[01:14:51] Top 5 Summer Blockbusters
TUMP [EP#149 - Jurassic Park & Finding Nemo]
[ 2:03:52 ]
Play Now
|
Play in Popup
|
Download
Thanks for listening and feel free to let us know what you think either through the comments below or email us here.  You can subscribe to the podcast via our RSS or iTunes and now Stitcher.  It would be awesome if you would rate/review us on iTunes (we'll read your reviews on the show)