Movies You Love Podcast [Episode #1- L.A. Confidential w/ Andrew Parker]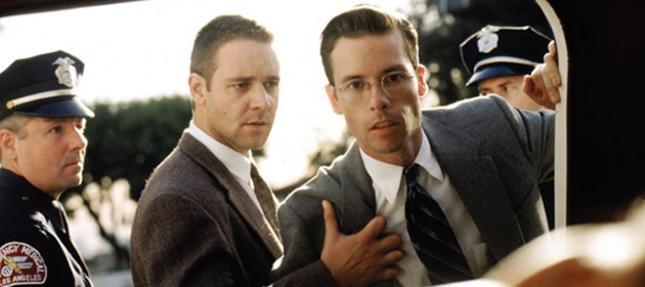 So Yes. I'm giving up the hours of transcriptions and switching it up here. Instead of transcribing I'm spending hours on end editing audio files for your joyful ears to consume. The Movies You Love is now a podcast. In my first outing of podcast lovingness I got a chance to sit down with
Andrew Parker
(of
DorkShelf
) to talk all things noire and grit with the Los Angeles tale of
L.A. Confidential.
As this is the first episode
there is no iTunes channel just yet (but keep on a lookout for that), but
feel free to leave all your thoughts below in the comments section or feel free to email me at andrew.robinson@gmanreviews.com. [display_podcast]
UPDATE:
Go Subscribe to the
show via iTunes here
, would be great to get some reviews and ratings going. So go do it guys.