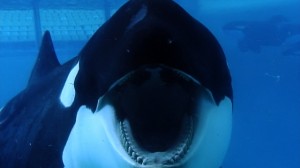 With December in high swing and many of you who're probably reading this — surprise you're reading something — residing in regions where the idea of it being cold and snowing may be a reality (bundle up you people) I'm starting to truly feel the end of year flurry of films. While I am yet to really find myself in the critic circles of award season having to send in ballots with the mail man bringing me awards goodies everyday, I do still find myself pushing myself to catch up on as many films as is physically possible before the year is out for me to dub the all important, "Favourite Film of 2013" award that I enjoy handing out… even if Soderbergh's yet to respond to any of my adoring fan letters. And since lowly me is into this habit I'm curious as to how the rest of you interneting/critic folks are about this?
I just posted a 3 week film watch update where I watched almost 40 films in as much time, which is insane. A lot of it was revisits, of 2013 films that I'm trying to nail down how much I love/like, and the rest were smatterings of classics, esoteric cannon and new films that I'm yet to get around to. I'm still yet to see Before Midnight or Museum Hours and am starting to fear the reality of this exercise that I do every year. That being, that I'm going to miss something. That there are going to be some glaring omissions from my best of list that I'm going to just hate having not seen when I catch up with it in the first quarter of 2014.
Before the year is out I'm hoping to see: Before Midnight, Museum Hours, The Great Beauty, Post Tenebras Lux, Computer Chess, Gimme The Loot, Cutie and The Boxer and about ten other films that I can't think of now as I'm typing up this quick post. On an aside, go check out this End of Year Movie Streaming Cheat Sheet over on the Movie Mezzanine, I've seen about half of them already and if the other half are just as good then I guess they're some good films to catch up on.
What's on your to watch list for the next few weeks of 2013?
Tagged as: 2013, Editorial, End of Year, Film, Thoughts