The TIFF 2012 Final Review Index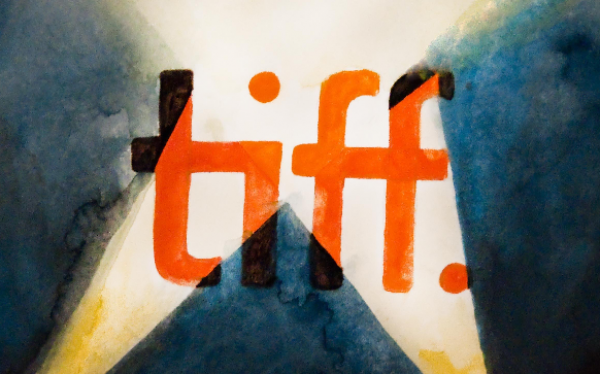 So I went to Toronto and I ended up being horrendous at keeping up to pace with everything that was going on. I had a great time and posted a good amount (I'll do better next year) of reviews over at Film School Rejects. However I thought it'd be nice to do a little round up review section where I go through every film I saw and do a 1 line decision here.
So in alphabetical order:
9.79* (dir. Daniel Gordon) - a mediocre documentary that never tries to contextualize it's content into the future of the sport.
Aftershock (dir. Nicolas Lopez) - average horror film that happens to be fun enough to be enjoyable.
At Any Price (dir. Ramin Bahrani) - heavy handed but with gems of a sub-culture for those who don't know about that part of life.
Cloud Atlas (dir. Andy Wachowski, Lana Wachowski & Tom Tykwer) - fantastic grand science-fiction/period piece epic film that will be loved by many when released wide.
Dangerous Liasons (dir. Jin-ho Hur) – nice adaptation, love the first hour and half and the final forty minutes are ok.
Everyday (dir. Michael Winterbottom) - fantastic emotional film that doesn't need the narrative to win me over.
Far Out Isn't Far Enough: The Tomi Ungerer Story (dir. Brad Bernstein) – great subjects make great documentaries, here's a great example of that.
Ghost Graduation (dir. Javier Ruiz Caldera) – Breakfast Club references aside the film is fun, just not great.
Hellbenders (dir. J. T. Petty) – boring satire of Ghostbusters and the Exorcist but never gets anything going.
Here Comes the Devil (dir. Adrian Garcia Bogliano) – creepy horror film that enjoys it's grindhouse feel and is more frightening than I expected.
The Iceman (dir. Ariel Vromen) – dark strong performances and a fun hitman tale makes for a great movie starring the Michael Shannon.
In Another Country (dir. Sang-soo Hong) – boring, but I did walk out after an hour…so won't rail it too bad.
John Dies at the End (dir. Don Coscarelli) – boring horror film which thinks it's being Fight Club level of clever.
Key of Life (dir. Kenji Uchida) - hilarious screw ball comedy which I feel everyone should see.
The Last Supper (dir. Lu Chuan) – epic historical tale, walked out after 90 mins due to timing problems but slow as all hell.
A Liar's Autobiography — The Untrue Story of Monty Python's Graham Chapman (dir. Bill Jones, Jeff Simpson & Ben Timlett) – uneventful documentary that never makes any sense or entertains.
Like Someone in Love (dir. Abbas Kiarostami) – fantastic film where we follow two characters in this slice of life moment that engages throughout.
Looper (dir. Rian Johnson) – great blend of science-fiction/action movie making that will wow audiences.
The Master (dir. Paul Thomas Anderson) – grand, fantastic, brilliant, hypnotic, and also emotionally draining.
Motorway (dir. Pou-Soi Cheang) – vapid Hong Kong film that never quite gets the correct balance of stupid story and amazing action.
Much Ado About Nothing (dir. Joss Whedon) – great adaptation with lots of Whedon fun.
Passion (dir. Brian De Palma) – good remake that will remind you why you'll never like working in an office.
Pieta (dir. Ki-duk Kim) – brilliant revenge film which plays with a lot of ideas.
The Place Beyond the Pines (dir. Derek Cianfrance) – a look at two characters and what makes them good or bad and the same in the same instance.
Pusher (dir. Luis Prieto) – trite and mediocre film that doesn't quite have the momentum it wants to be fun.
Reality (dir. Matteo Garrone) – interesting look at celebrity and obsession.
Rust and Bone (dir. Jaques Audiard) – a draining drama with a few manipulative points and great performances.
The Sessions (dir. Ben Lewin) – hilarious grown-up sex comedy that knows how to make you cry.
Seven Psychopaths (dir. Martin McDonagh) – amazing study of writing and use of horror sub-genres to play with audiences in the best way imaginable.
Sightseers (dir. Ben Wheatley) – dark comedy that makes you hate yourself for laughing, then laugh at the fact that you hate yourself.
Smashed (dir. James Ponsoldt) – rushed story that has a great performance by Winstead.
Thanks for Sharing (dir. Stuart Blumberg) – underwhelming film that never quite makes any impression.
Thermae Romae (dir.Hideki Takeuchi) - fun silly comedy that was probably fifteen minutes too long.
To The Wonder (dir. Terrence Malick) – everything you expect from a Malick film and nothing more. I still await his return to Badlands style storytelling.
The We and The I (dir. Michel Gondry) – lack of a story and no interesting characters makes for the worst film I saw all festival.