Talking About 'THE NEWSROOM'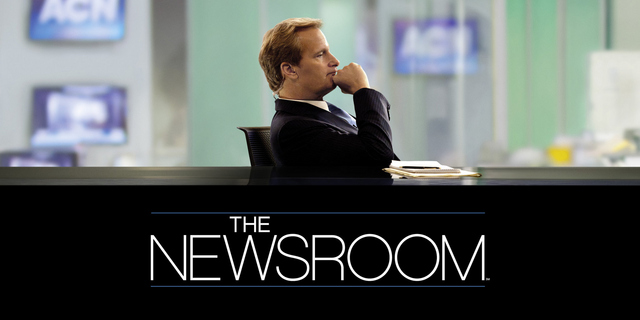 This past week I was asked to join the Film Geek Radio with Andrew Johnson (founder) in starting a podcast dedicated to the latest HBO show, written and created by Aaron Sorkin, The Newsroom. The podcast is called Navigating the Newsroom. The iTunes feed is yet to be solidified but you can find the first introductory episode over at FGR and subscribe to us via the RSS feed.
We just finished recording our thoughts on the first episode of the show and you should look out for that hitting the internet streams early this weekend (so soon). Please enjoy and feel free to go to iTunes and go and rate,review the podcast and email in with your thoughts.