DVD Picks for the Week: Apr 24th & May 1st

I will start with an apology. I delayed this article last week because I wanted to feature the latest Ti West film, The Innkeepers, which I'm still yet to see. So consider that a film to have your radar, go watch the trailer and rent the film… I will… soon. Anyways, on with the show:
Buy It:
Pariah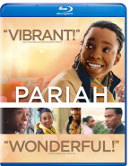 Directed by: Dee Rees
Written by: Dee Rees
Starring: Adepero Oduye, Kim Wayans & Aasha Davis
Why should you buy it? It's a great coming of age story for a young adult living in New York trying to come to terms with her homosexuality and how to be around others. She has her safe place with her former school mate and best friend, but never quite knows how to express her feelings when she does have them for another person. Add to that a family environment where she can't quite come out about her true self and you have the makings of a great drama. The clincher for me was the fact that the character of Alike (Adepero Oduye) is just so gentle and wonderful that you just want to cheer for her to figure it all out, even though you know there're going to be a few hurdles before we reach the miniature rainbow at the end.
Rent It:
Haywire
Directed by: Steven Soderbergh
Written by: Lem Dobbs
Starring: Gina Carano, Ewan McGregor & Michael Fassbender
Why should you rent it? It's a solid plot of how a girl you don't mess with get messed with and fixed her problem. It's a well put together film with a lot of wonderful scenes, but I feel the style of flair of Soderbergh happened to get in the way a lot during most of the action set pieces. I did enjoyt he cool mood that he manages to create with the film, very reminiscent of Ocean's Eleven and such.
Skip It:
Contraband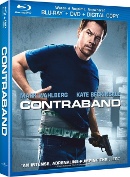 Directed by: Baltasar Kormakur
Written by: Aaron Guzikowski &  Arnaldur Indridason
Starring: Mark Wahlberg, Giovanni Ribisi & Ben Foster
Why should you skip it? Do you really want to ask me that? This is one of those movies I feel Hollywood makes because they need to keep producing. It's generic everything. They swap out the generic idea of a guy doing a bad thing for the right reasons and just window dress it with the fact that they're smuggling things in on ships. I kind of felt like the filmmakers were winking at the fact that Wahlberg was in the The Italian Job remake, but then I figured out they were just bad filmmakers.
Read my review here.
Rampart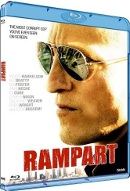 Directed by: Oren Moverman
Written by: James Elroy & Oren Moverman
Starring: Woody Harrelson, Ben Foster & Sigourney Weaver
Why should you skip it? Because it's a bad movie. It tries really hard to ignore the plot of Officer Brown and his constant cases of assault as a police officer, and rather be a character piece which exists for us to glorify how great an actor Harrelson is — and he is — but I feel it fails on the most part. While characters are essential to films, and most times the part of the film that I dig the most, sometimes it's not enough. A story is what keeps me engaged. Not every film can have a Daniel Plainview or Rooster Cogburn, some films need to reside within a much grander story which keeps us going, and this is neither that film where we get a Daniel Plainview nor the story that keeps us interested. Instead it feels like a paint by numbers movie which reminds of us all the news from the late 90s with the LAPD being constantly discovered to be bad.
The Rest
The Innkeepers
Fullmetal Alchemist Brotherhood: The Sacred Star of Milos Movie
Fullmetal Alchemist Brotherhood: Complete Collection One
Marvel Anime: X-Men – Complete Series
I'm Dickens…He's Fenster
Marvel Anime: Iron Men – Complete Series
Let the Bullets Fly
Dark Tide
The Wicker Tree
Joyful Noise
George Harrison: Living In The World Material World
New Year's Eve
Suits: Season One
W.E.
Cinema Verite
Blu Ray
Camelot
The Red House
Tinker Tailor Soldier Spy (1979)
A Hollis Frampton Odyssey (Criterion Collection)
The Organizer (Criterion Collection)
Shogun Assassin (5-Film Collector's Edition)
Men in Black
Men in Black II
Jeremiah Johnson
Clueless
Meet Joe Black
About A Boy
What're you getting this week?