DVD Picks of the Week: Apr 17th

It's another Tuesday, so let's stop pretending you care what's happening in the world and just check out this week's DVD releases…. junkies….
Buy It:
Shame
Directed by: Steve McQueen
Written by: Abi Morgan & Steve McQueen
Starring: Michael Fassbender & Carey Mulligan
Why should you buy it? Sometimes you can never know a person until you enter their inner circle of trust, and times you may be frightened by what you find. When we see that charming guy at the bar, or at his desk at work able to always get the female's attention and compliance we always secretly wish we had his "swagger" (for want of a better word), but those things come with a cost and while I don't claim this to be the true cost of that ability it is definitely a possible balance on the cheque of life that this character is cashing. Fassbender and Mulligan are two of the best actors working today and they prove brilliant in their roles as brother and sister digging up deep dark truths about one another in the short time we spend with them.
Read my full review here.
Rent It:
Mission Impossible: Ghost Protocol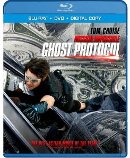 Directed by: Brad Bird
Written by: Josh Applebaum & Andre Nemec
Starring: Tom Cruise, Jeremy Renner, Paula Patton & Simon Pegg
Why should you rent it? Because while I remain a massive fan of the Mission Impossible franchise I do see this as a lesser film. I don't pretend to think of the franchise as the deepest plot driven film series, but somehow the latest installment felt like an all too familiar blockbuster formula where if you keep the action scenes coming quickly enough then you won't give me enough time to realize how boring or non-sensical the story is. Which in truth I don't have that much of a problem with sometimes, but I took issue with it in this case.
There are a lot of action sequences worthy of adoration in this movie, I just don't think (now no longer to be enjoyed in it's full IMAX glory) that the love will dwindle as time goes by. I may be tempted to buy it though, to complete my MI collection.
Read my full review here.
Skip It:
Treme: Season Two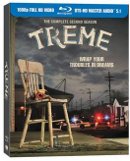 Created by: David Simon
Starring: Clarke Peters, Wendell Pierce, Rob Brown, Melissa Leo, Steve Zhan & John Seda
Why should you skip it? Because, while I enjoy a lot of the interconnected New Orleans storylines, I feel like this is a show destined to go nowhere. I remember reading that HBO had agreed to grant a third season to David Simon (creator of The Wire) on good faith, even with the show's dwindling ratings, but I just don't believe it'll end up paying off in a way that will satisfy anyone who's looking down the barrel of catching up on two whole seasons at this point.
I do still enjoy a lot of the musical excerpts of the show and I do enjoy being able to enjoy my time with the characters of the show that I love (like Baptiste and Davis McAlary), but it's not enough at this point I feel. I also hate Jon Seda (a new character to season 2) with a passion in this show.
The Rest
Eight is Enought: The Complete First Season
High Road to China
The Divide
The Legend of the Legendary Heroes: Part One
The Legend of the Legendary Heroes: Part Two
Bob's Burgers: Season 1
Starman: Complete Series
7 Below
American Translation
Blu Ray
Late Spring (Criterion Collection)
Alambrista! (Criterion Collection)
What're You Getting?