DVD Picks of the Week: Apr 10th

Another week of DVD releases and I can tell you looking at the pickings they are slim for the week. I do have a high level of interest in the Herzog documentary, Into the Abyss, but I sadly found no time to catch up with it before writing this post, maybe I can make that into a review of it's own for later this week. However, on with the celebrations:
Buy It:
N/A
Rent It:
Sleeping Beauty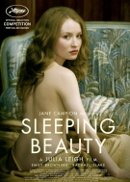 Directed by:Julia Leigh
Written by: Julia Leigh
Starring: Emily Browning, Rachael Blake & Ewen Leslie
Why should you rent it? For those art house fans out there, such as myself, who were sold on the trailer from last year I'm here to report that this film is interesting, but I don't think it translates that interesting into something worthy of more than a rental.
The biggest problem I had with the film when I saw it a while back was that it left me wanting more in a bad way. The film ended at a point (for me) that felt almost like it was the end of the second act and lacking a real conclusion. Now many may claim that if the film had created this mythical third act for me I would've complained about it being too obvious, but that doesn't stop me from wanting it.
The Iron Lady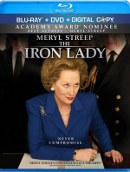 Directed by: Phyllida Lloyd
Written by: Abi Morgan
Starring: Meryl Streep, Jim Broadbent & Richard E. Grant
Why should you rent it? I'm not quite sure. I had a lot of problems with this movie, mainly plot related, but at the end of the day I guess it is another good (not great) Meryl Streep performance.
The film follows the descent of Margaret Thatcher into madness as she continues to mourn her husbands death. Intercut with that are moments of her recalling her life and political career as the first female Prime Minister of England. Streep is kind of great (forget what I said already) as Thatcher, I just wish the film decided what it was about and stick to that rather than pretending to be about one thing or the other.
Read my full review here.
Skip It:
The Darkest Hour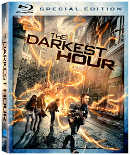 Directed by: Chris Gorak
Written by: Jon Spaihts & Leslie Bohem
Starring: Emile Hirsch, Olivia Thirlby & Max Minghella
Why should you skip this? Actually… don't. Go and rent it and make sure to have the exact amount of vodka that you can guestimate that Russia has in its entire nation right now, and drink all of that while watching the movie. That's the only way to somewhat enjoy this ridiculously stupid bland film.
It begins as a walking advertisement for Moscow as a tourist attraction, continues throughout making sure not to destroy the iconic buildings, and then has us follow a few of the dumbest cliched characters as the walk in circles hoping that what they're doing will lead them to some form of safety.
Just don't do it.
The Rest
One Tree Hill: The Complete Ninth Season
Night Gallery: Season Three
Dark Shadows: The Complete Original Series
Logan's Run: Complete Series
Adam 12:Season Seven
Doctor Who: The Daemons
Into the Abyss
Blu Ray
A Trip to the Moon Restored (Limited Edition, Steelbook)
A Streetcar Named Desire
What're You Getting?