DVD Picks of the Week: Apr 3rd

Another week and more blu rays stacking up to discuss. See below for all such chatter:
Buy It:
War Horse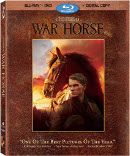 Directed by: Steven Spielberg
Written by: Lee Hall & Richard Curtis
Starring: Jeremy Irvine, Peter Mullan, Emily Watson, Benedict Cumberbatch & Tom Hiddleston
Why should you buy it? Because it's the most heartfelt smile induced film of 2011 that didn't win any awards. Spielberg uses sentimentality in a way that many filmmakers has done before, and he does it so well. It takes a piece of old Hollywood – the old Hollywood that used to give us stories that were just too cheesy but were loved regardless – and feeds it to us and it just works.
I know that a lot of people don't (and won't) take kindly to this film due to it's sentiment, but for me it was just perfect.
Read my full review here.
We Bought a Zoo

Directed by: Cameron Crowe
Written by: Cameron Crowe & Aline Brosh McKenna
Starring: Matt Damon, Scarlett Johansson & Thomas Haden Church
Why should you buy it? Because you want something to watch with the whole family that won't rot your brain or make your little daughter cry. It's a great family drama which finds a way to mix the silly with the real that only Cameron Crowe can do. It at times goes too far, but thanks to a great performance by Damon, and a few cooky characters at the zoo, the movie works so well.
Read my full review here.
Rent it:
Tyrannosaur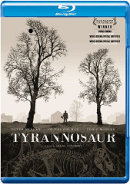 Directed by: Paddy Constantine
Written by: Paddy Constantine
Starring: Peter Mullan, Olivia Colman & Eddie Marsan
Why should you rent it? This is a movie that I feel I need to revisit because it says so much about redemption and the true meaning of this sometimes overblown act, but at the same time I found it clouded by all the acting talent that put it forward. I spent so much time admiring all the brilliant acting that the film gives me that I started to lose track of the characters and their emphasis on thematic resolution.
It's worthy of a mention among some of the best of 2011, but didn't resonate with me immediately. However, definitely worth seeing if it'll work with you.
The Rest
Being Elmo: A Puppeteer's Journey
Eagleheart: Season One
Double Hour
Chasing Madoff
Blu Ray
Chinatown
Howl's Moving Castle
What're You Getting?