"Our Idiot Brother" Interview with Paul Rudd and Zooey Deschanel

Actors Paul Rudd and Zooey Deschanel have worked together before but according to them, it's their new film "Our Idiot Brother" that finally gave them the best opportunity to collaborate in the best way possible. In the film they play siblings at polar opposites, one's a care-free optimist (Rudd) and the other is a controlling mess (Deschanel).
These are obviously only movie characters because the opposite is true in real life. Upon our introduction, Paul Rudd is just as charming and smart as his movie character is not. And as for Zooey, she is the picture of politeness, with her legendary blue eyes lighting up the room the instant we meet. We've come to discuss "Our Idiot Brother" and it's story of the black sheep titular character at odds with his demanding sisters but our conversation quickly turns silly and random in the best way possible.
Q: Paul, your character is seen as an idiot by most people in the film but you play him down the middle without actually being stupid or offensive. How did you find that balance?
Paul Rudd: I think the character is very smart. One of the misnomers of the title is you look at the character and think he's some stoner idiot when in actually he's a sharp guy and makes a conscious decision to live his life a certain way. I liked the idea of playing someone who was fun and non-judgmental which is different from some of the parts I've played recently.
Q: What made you commit to the film so quickly?
Zooey Deschanel: I would've signed on to read the phone book for Paul because I love him but I also liked that my character was so conflicted and at a time in her life when she had to make a real decision for the first time.
Q: You two have obviously worked together before. What is it about that working relationship that keeps you coming back together?
Rudd: I'm a fan of humor when it's used to convey something dramatic and vice versa. We like a lot of the same stuff and we've remained friends. Also, I like coming to set and working with people who I can trust and are a lot of fun to work with.
Deschanel: I had done a short film years ago with Paul and the director Jesse Peretz is an old friend of mine. I was also in a music video Jesse directed when I was 20. Weirdly, it was called "Idiot Boyfriend."
Q: Can you talk about the "Knocked Up" spinoff you're starring in?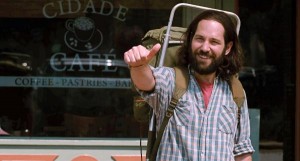 Rudd: I like working with Judd (Apatow) obviously and it will be interesting to see how this old character with a new set of circumstances turns out. I liked playing that part and feel after "Knocked Up," Judd felt he had more to say with those people.
Q: Since this is a big ensemble, did you have any time to prepare or rehearse with each other?
Deschanel: No time whatsoever. Normally if you get any time to rehearse you're lucky but because this was such a quick shoot we didn't have any time for that. If you get to meet the director before shooting you're lucky.
Q: And the ensemble cast must have been a family or its own, right?
Deschanel: One of the things I liked about the movie is that everyone can relate to the story of a big family having differences and fighting with each other and how they intersect with others.
Q: Was there a lot of improv on set?
Deschanel: That's a question a lot of journalists like to ask and let me say, it's our job not to crack up during a scene. There was some improv but a lot of it happens at the end of scenes. A lot of it was shot as written because there are so many storylines that you have to keep them really tight otherwise you let the scenes run too long.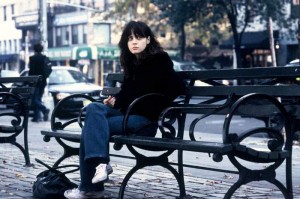 Q: Which of your films do you feel is the most underrated?
Deschanel: I did a film called "Winter Passing" a long time ago. I worked so hard on it and it didn't get seen as much as other movies. It's a dark film and a lot of times these films find their audience later on and hopefully it will too.
Q: What do you consider working hard on something?
Deschanel: I think throwing yourself emotionally into something works for me. I don't use my personal life as inspiration for something but you are using your own emotions. The situation is pretend but the emotions are real.
Q: Do either of you have idiot brothers?
Deschanel: No. But the sequel could be called our beautiful, intelligent, brunette sisters.
Q: What's the one question you hate being asked during interviews?
Rudd: That one!
Deschanel: Leading questions that are telling me how I feel. I also don't like it when journalists make statements disguised as questions. It makes me so uncomfortable and want to rebel.
"Our Idiot Brother" is now available on Blu-Ray and DVD.