Poll Results: The Gods and Lots of Muscles are the most Anticipated of November in Tarsem Singh's THE IMMORTALS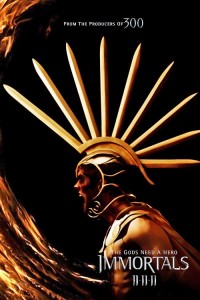 While I'm just happy to see that Twilight Breaking Dawn Part 1 didn't take the top prize (it was close for a while), I am also very happy to see that you all semi-agree with me on the most anticipated film of November 2011. I may be over-hyping The Muppets at this point, but if that wasn't coming out them The Immortals is my next pick for a fun time (that I wish wasn't in 3D) at the theatre.
Here're the full results of the poll:
What's Your Most Anticipated November Release?
Immortals (35%, 7 Votes)
The Twilight Saga: Breaking Dawn (Part One) (20%, 4 Votes)
Hugo (20%, 4 Votes)
Other: I'm An Art House Junkie Screw Mainstream Cinema (10%, 2 Votes)
Happy Feet Two (5%, 1 Votes)
Aurthur Christmas (5%, 1 Votes)
The Muppets (5%, 1 Votes)
Jack & Jill (0%, 0 Votes)
A Very Harold & Kumar 3D Christmas (0%, 0 Votes)
Tower Heist (0%, 0 Votes)
Total Voters: 20
Loading ...