DVD Picks of the Week: Nov 8th

I'm going to make it short so listen up kids:
Buy It:
Harry Potter: The Complete Collection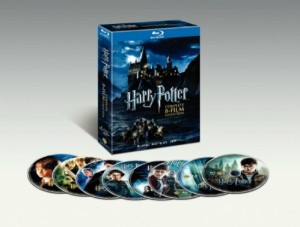 Directed by:
Chris Columbus, Mike Newell, Alfonso Cuaran & David Yates
Written by:
J. K. Rowling
Starring:
Danielle Radcliffe, Emma Watson, Rupert Grint, Alan Rickman & Ralph Fiennes
Why should you buy it?
Because if you're like me and enjoyed seeing how the films grew darker and more interesting as it went along you weren't buying the films one by one. So after five films were out I just made the decision to wait for the entire series to be over (knowing it had a definite lifespan) for a collection such as this to be released. Sadly WB is taking up a Disney tactic to have these available for only a couple months before locking them away in a Disney style vault and re-release them at some date to be determined. Some may say I'm being hasty and playing into the studio's hands, but this is just going to make me buy them immediately and be done with it. I'll worry about the idea of double-dipping when the next new fancy home video format is made.
Rent It:
Mortal Kombat: Legacy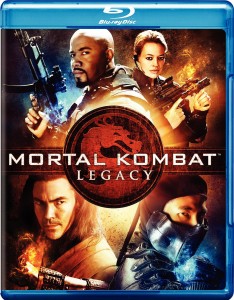 Directed by:
Kevin Tancharoen
Written by:
Kevin Tancharoen & Tod Helbing
Starring:
Michael Jai White, Johnson Phan & Jeri Ryan
Why should you rent it?
It's probably worth a buy, but some people out there won't see the value in buying a nine episode released for free on the internet 10 minute short series. The director, probably spurred on by how horendous the last
Mortal Kombat
film was, decided to take the series into a low budget science-fiction based reality that with the help of a really great teaser video that starred
Michael Jai White
got funding from Spike TV and ended up getting it made. I loved the series and I'm sure I'll be revisiting it with a sense of joy the way I do shorts like
Dr. Horrible
.
Skip It:
The Change-Up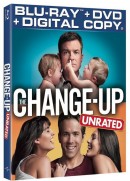 Directed by:
David Dobkin
Written by:
Jon Lucas & Scott Moore
Starring:
Jason Bateman, Ryan Reynolds & Leslie Mann
Why should you avoid this at all costs?
Because it is not funny. There're multiple scenes where the entire point is to one-up it's own disgusting-ness. Either in the life of Mitch (
Ryan Reynolds
) in how far he'll go to become an actor and to get laid by as many women as possible, or through the life of Dave (
Jason Bateman
) who has to make the life of a married father as disgusting and unglamorous as possible. At times they have character talk about sex in a way that you would expect a fifteen year old virign who's read one too many articles in Penthouse would discuss it as a dream goal of his that he can never seem to reach, and honestly I feel that they were just making stuff up at one point or another in the conversation. The film is just dud after dud after dud.
The Rest
Atlas Shrugged Part 1
Darker than Black: Season 2 with OVAs
13
Page Eight
Life in a Day
Blu Rays
Blue Velvet
The Cannonball Run
Gia (Unrated)
The Fisher King
To Die For
Band of Brothers/The Pacific (Special Edition Gift Set)
A Better Tomorrow
What're You Getting?