DVD Picks of the Week: Aug 23rd

I will not fail you all again. I will keep the blog updated, I promise (kind of). Anyways here's my slew of DVD chatter below:
Buy It:
Win Win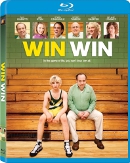 Directed by: Thomas McCarthy
Written by: Thomas McCarthy
Starring: Paul Giamatti, Amy Ryan & Alex Shaffer
Why should you buy it? While I'm not ready to call it the best film of 2011 I do believe that not only does it have some of the best performances of the year from a Paul Giamatti, but it also works brilliantly well at mixing the drama and the comedy so that neither of them are short changed here. The film centers around this family and this decision that Mike makes to try and keep everything going fine, slowly but surely the decision becomes more and more complicated and even this wonderfully talented teenage wrestler gets in the mix and it works. I can't wait to watch it again.
Rent It:
The Greatest Movie Ever Sold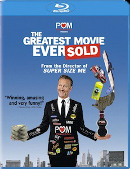 Directed by: Morgan Spurlock
Written by: Morgan Spurlock & Jeremy Chilnick
Starring: Morgan Spurlock
Why should you rent it? It's a really good film. The point of the movie is that Spurlock decides to go out and learn about product placement and advertising by making a documentary about making a film completely funded by product placement and advertising. While the film's conclusion isn't that controversial, it doesn't stop the film from being just as fun and entertaining to watch as we see Morgan jump through hoop one after another to try and get this movie made and at the same time get the general idea as to what advertisers think as they try to push their product on you.
Read my full review here.
The Beaver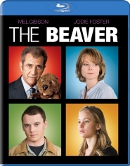 Directed by: Jodie Foster
Written by: Kyle Killen
Starring: Jodie Foster, Mel Gibson, Anton Yelchin & Jennifer Lawrence
Why should you rent it? If you know anything about this movie then you're probably going to be the kind of person who'll leave this movie with something positive. It's nice to see Gibson give such a great performance, but at the end of the day I'm not the greatest fan of this movie. It tries really hard to reach for that deep dark depressive feeling that very few movies can pull off without being all happy about it and this movie doesn't quite decide whether it's dark or light. Every few scenes it's switching from us laughing at the fact that this grown man has a puppet on his hand to us trying to get the damn puppet off. It's worth a rental though if you're curious. You won't feel like you've wasted your time completely.
The Rest
NCIS – The Complete Eigth Season
Phineas & Ferb the Movie: Across the 2nd Dimension
Gossip Girl: The Complete Fourth Season
NCIS: Los Angeles – The Second Season
Brothers & Sisters: The Complete Fifth Season
Eden of the East: Paradise Lost
Trollhunter
The Event: The Complete Series
Blitz
Samurai Girls: Complete Collection
The Angry Beavers: Season One & Two
Henry's Crime
Blu Ray
Rounders
Swingers
Hostage
Bambi II (Two Disc Special Edition)
Ernest Scared Stupid
Secret Sunshin: The Criterion Collection
What'd you get this week?