This Week in Cinema: June 22nd

It's a day late, but with all the best intentions, check out what's in theatres this week:
Green Lantern (3D)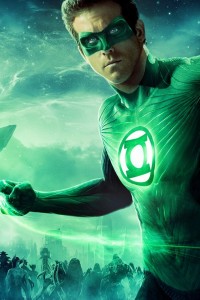 Directed by:
Martin Campbell
Written by:
Greg Berlanti & Michael Green
Starring:
Ryan Reynolds, Blake Lively & Peter Sarsgaard
Synopsis:
A test pilot is granted a mystical green ring that bestows him with otherworldly powers, as well as membership into an intergalactic squadron tasked with keeping peace within the universe.
My Thoughts:
This movie barely made my Fifteen Most Anticipated Films of the Summer list and now that I look back and am seeing some reviews for certain films I'm disappointed that this movie is even in the list. While I'm not against silly action movies I just feel that this movie may just not deliver at all and I think I'm going to just wait for this movie to hit Blu Ray and give it a rental when I can. Unemployment makes me very selective with my theatre choices.
Cars 2 (3D)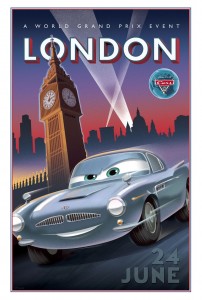 Directed by:
John Lasseter & Brad Lewis
Written by:
Ben Queen & John Lasseter
Starring:
Owen Wilson, Larry the Cable Guy & Michael Caine
Synopsis:
Star race car Lightning McQueen and his pal Mater head overseas to compete in the World Grand Prix race. But the road to the championship becomes rocky as Mater gets caught up in an intriguing adventure of his own: international espionage.
My Thoughts:
So the worst
Pixar
movie ever made is now going to be a spy movie spoof. "I'm sure that's a great idea!" This movie looks ridiculously worse than the first, and that's saying something. I'm one of the biggest
Pixar
enthusiasts that you'll find, but when it comes to this property I honestly can't understand why they would ever want to make a sequel, and even worse when I hear that they're looking to do a spinoff (pun probably intended) film callled
Planes
, this is just the road that I hoped
Pixar
would never travel and I'm sad to see. Let's just hope that
Monsters Inc. 2
turns out great whenever that's released.
Dreamworks
this is your year to grab the Ocsar, don't waste it.
So What're You Seeing This Week?