This Week In Cinema: June 15th

It's another week so another chance to run into the cool confines of the air conditioned cinema to hide from the heat outside. Here's what you have to subject yourself to in order for that privilege:
Mr. Popper's Penguins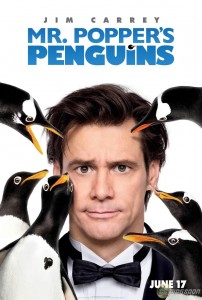 Directed by: Mark Waters
Written by: Sean Anders & John Morris
Starring: Jim Carrey, Carla Gugino & Angela Lansbury
Synopsis: The life of a businessman begins to change after he inherits six penguins, and as he transforms his apartment into a winter wonderland, his professional side starts to unravel.
My Thoughts: It looks just like a lot of Carrey projects that he does every few years to keep himself liquid. He pull out all his usual facial gags and doing everything including sleeping with penguins. It's made for little children and I'm sure they'll find it funny, since when I was that age I found that kind of stuff funny, which is what it's there for and no reason in making it look or sound like anything else.
Go For It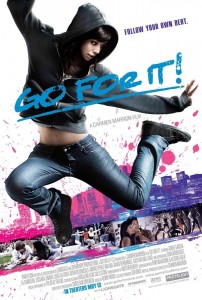 Directed by: Carmen Marron
Written by: Carmen Marron
Starring: Aimee Garcia, Al Bandiero &  Jossaro Jinaro
Synopsis: Carmen is a good student with a bad attitude who lives for dancing in the underground clubs of Chicago. She yearns to be 'somebody' but is afraid to believe in herself. Her immigrant Mexican, working-class parents want her to stay in school and get an education, so she attends junior college while working at a grocery store. Carmen's professor catches her performing one day in the neighborhood and challenges her to audition to a formal dance school in California. She gets into a fight with her chaotic family and runs away to her best friend Gina's place only to find out Gina's been getting beat up by her boyfriend. Meanwhile, Carmen's boyfriend, Jared wants her to commit and move in with him. Pulled apart in every direction, her dream of dancing fades. Can Carmen overcome her fears and take the biggest chance of her life, or will she succumb to her self-doubt?
My Thoughts: Is this why I don't have any Green Lantern this week? DAMMIT! The way I see this is if you like So You Think I Can Dance or Dancing with the Stars, then you probably are the target audience for this movie and I don't really talk to you that much. So go, enjoy and then let me know if the Green Lantern trailer is finally coming out next week.
What are you seeing this week?