DVD Picks of the Week: Apr 5th

It's another week, so there're more DVDs and Blurays to discuss. Check out what should be hitting your radar this week below:
Buy It:
Tron: Legacy/ Tron: The Original Classic (Five Disc Combo)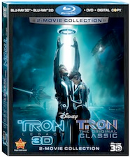 Directed by: Joseph Kosinski/Steven Lisberger
Written by: Edward Kitsis/Steven Lisberger
Starring: Olivia Wilde, Garrett Hedlund, Jeff Bridges/ Jeff Bridges, David Warner & Bruce Boxleitner
Why should you buy: First: this is a personal buy for me. I know all the story problems with the original and the new film, however I still love them as science-fiction adventure films. Also, it's nice that they've finally released the original along with the new film on Bluray like this. If you're not ready to dip in for a 3D television and aren't into having an extra disc as a coaster then you can buy the films separately – and actually save $10 in the process – with their individual Blu-Ray/DVD combos packs (that don't have a 3D copy), which is what I'll probably do. But for those already in for the 3D Home Experience I'm sure this version will be on your to get list.
Read my full review here.
Rent It:
I Love You Phillip Morris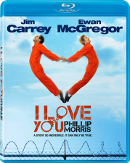 Directed by: Glenn Ficarra & John Requa
Written by: Glenn Ficarra & John Requa
Starring: Jim Carrey, Ewan McGregor & Leslie Mann
Why should you rent it? While I didn't think it was the greatest comedy of last year, it definitely is one of the best and most interesting films that Carrey has done since Eternal Sunshine of the Spotless Mind which moves from over-the-top ridiculous comedy to calm somber romantic drama really well throughout the movie. It's even a film that – without giving anything away – is about a con artist that ends up fooling us up until the final frame no matter how many times you watch it. Even if you're squeamish about the whole "gay" thing (which isn't something you should be anyways) it's still worth checking out just to see whether you're the kind of person who loves it or only likes it.
Skip It:
Little Fockers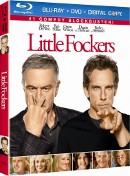 Directed by: Paul Weitz
Written by: John Hamburg & Larry Stuckley
Starring: Ben Stiller, Robert De Niro, Teri Polo, Jessica Alba, Barbra Streisand, Laura Dern, Harvey Keitel, Owen Wilson & Dustin Hoffman
Why should you avoid it? It's a movie that makes me question how well I can trust my fond memories of the first film. The movie is just so bad. At no point is it funny; unless of course you watch the film and just laugh at how far the mighty Robert De Niro (also did Taxi Driver, Raging Bull, The Godfather Part II and Casino) has fallen. It started so innocently as him doing a fun little movie Analyze This – which I do enjoy – and eventually ends with him here, acting as Bruce from Jaws in a ball pit with Ben Stiller.
I do also find it hilarious that the film is written in a such a way that almost every prominent actor/actress in the film – excepting Stiller and De Niro – only has a couple (if that many) scenes in the film and are allowed to walk in and out of the story without actually affecting it.
The Rest
TRON Legacy
TRON: The Original Classic
The Chronicles of Narnia: The Voyage of the Dawn Treader
Friday Night Lights: The Fifth Season
Casino Jack
Bluray
Taxi Driver
Fiddler on the Roof
A.I:Artificial Intelligence
Arthur/Arthur 2: On The Rocks
The Cove
What're you getting this week?