TUMP [EP#69 - 127 Hours] [Guest: Merrill Barr]

So this week on the podcast Douglas and I discuss what Damion should've done to survive when he accidentally ended up under a rock while out canyoneering while we discuss Danny Boyle's 127 Hours.
Guest: Merrill Barr from Film School Rejects, Fat Guys at the Movies & MerrillBarr.com
Show Notes
What We Watched
Merrill Barr (00:02:11): Unstoppable, Nikita
Douglas (00:11:29): The Kids Are All Right, Better Mus' Come, The League
Damion (00:18:14): Alcoholocaust, Dexter, Terriers, The Walking Dead
Andrew (00:28:12): Wild Grass, Funny Girl, The Chorus Line, Halloween, Due Date
Trailers (00:41:48): Skyline, Jane Eyre, No Strings Attached vs. Friends with Benefits
Review (00:58:18): 127 Hours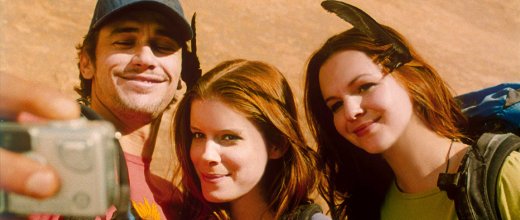 Thanks for listening and feel free to let us know what you think either through the comments below or email us here.  You can subscribe to the podcast via our RSS, The Podcast Alley or iTunes.  It would be awesome if you would rate/review us on iTunes (we'll read your reviews on the show).
TUMP [EP#69 - 127 Hours] [Guest Merrill Barr]
[ 1:27:51 ]
Play Now
|
Play in Popup
|
Download