Trailers: Machete (Red Band)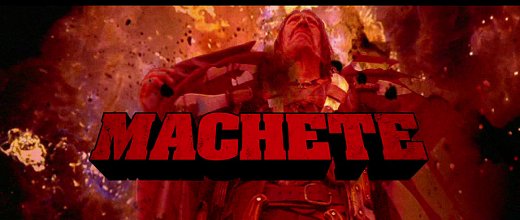 Machete was born in 2007 when the Grindhouse double-feature hit theatres (Planet Terror and Death Proof).  It started as a fake trailer starring Danny Trejo, Cheech Marin and Jeff Fahey; now they've added Don Johnson, Michelle Rodriguez, Lindsay Lohan, Jessica Alba, Steven Seagal and Robert De Niro to the cast and actually made it into a full length feature that will be released in the US on September 3rd this year.  Check out the new RED BAND trailer below:
Do I really have to say anymore?  The movie continues to prove that it will fill the action void that we need it to and at the same time being as B-rated awesome as possible.  The additional casting that this movie got still makes me wonder and I can't wait to see the Seagal vs. Trejo machete fight scene.
What do you think of the new trailer?