The Unnamed Movie Podcast [Episode 55 - City Island]

This week Damion, Douglas and I all come out about our deep dark secrets with the Rizzos as we review
City Island
:
Show Notes
What We Watched
Douglas
(00:02:00): Art School Confidential, Waitress, The A-Team
Damion
(00:12:54): True Blood, Showgirls
Andrew
(00:23:55): The Outlaw Josey Wales, The Gunfighter, The Karate Kid (2010), Mary and Max, Hot Tub Time Machine
Trailers
(00:44:33) :
Life During Wartime
,
Somewhere
,
Never Let Me Go
Review
(01:05:45):
City Island
Discuss
(01:24:55): Sports Movies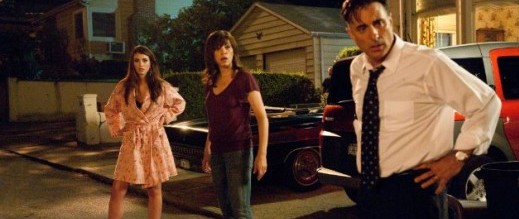 Thanks for listening and feel free to let us know what you think either through the comments below or email us 
here
.  You can subscribe to the podcast via our 
RSS
, 
The Podcast Alley
or 
iTunes
.  It would be awesome if you would rate/review us on 
iTunes
(we'll read your reviews on the show.  You can also catch us broadcast the show live every Wednesday night at 10PMEST on 
ustream
.