The Unnamed Movie Podcast [Episode 55 - City Island]

This week Damion, Douglas and I all come out about our deep dark secrets with the Rizzos as we review City Island:

Show Notes
What We Watched
Douglas (00:02:00): Art School Confidential, Waitress, The A-Team
Damion (00:12:54): True Blood, Showgirls
Andrew (00:23:55): The Outlaw Josey Wales, The Gunfighter, The Karate Kid (2010), Mary and Max, Hot Tub Time Machine
Trailers (00:44:33) : Life During Wartime, Somewhere, Never Let Me Go
Review (01:05:45): City Island
Discuss (01:24:55): Sports Movies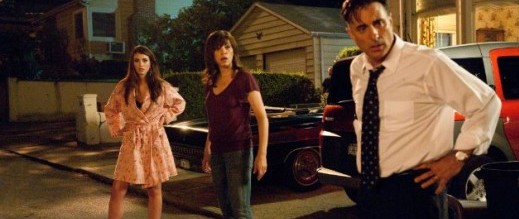 Thanks for listening and feel free to let us know what you think either through the comments below or email us here.  You can subscribe to the podcast via our RSS, The Podcast Alley or iTunes.  It would be awesome if you would rate/review us on iTunes (we'll read your reviews on the show.  You can also catch us broadcast the show live every Wednesday night at 10PMEST on ustream.
The Unnamed Movie Podcast [Episode 55 - City Island]
[ 1:42:51 ]
Play Now
|
Play in Popup
|
Download