The Unnamed Movie Podcast [Episode 54 - Ghost World] [Guest: Shannon the Movie Moxie]

This week we have Shannon the Movie Moxie join us to discuss women in film as well as many other things as we also welcome back our cohost: Douglas.
Show Notes:
What We Watched
Shannon (00:03:40): Splice, The Fury of the Wolfman, Worldwide Short Film Festival
Damion (00:09:33): I Love You Phillip Morris, A Single Man, Unthinkable, Mystery Team
Douglas (00:18:33): Breaking Bad, Deadwood, Revolutionary Road, Shutter Island, The Imaginarium of Doctor Parnassus, The Adventures of Baron Munchausen, Kick Ass
Andrew (00:27:43): The Shinjuku Incident, She's Out of My League, Stuck Like Chuck, The Good The Bad and The Ugly, Youth in Revolt
Trailers (00:37:25): Lebanon & Morning Glory
Review (00:50:53): Ghost World (2001)
Discussion (01:08:00): The Female Protagonist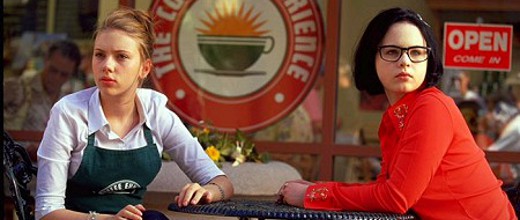 Thanks for listening and feel free to let us know what you think either through the comments below or email us here.  You can subscribe to the podcast via our RSS, The Podcast Alley or iTunes.  It would be awesome if you would rate/review us on iTunes (we'll read your reviews on the show.  You can also catch us broadcast the show live every Wednesday night at 10PMEST on ustream.
The Unnamed Movie Podcast [Episode 54 - Ghost World]
[ 1:50:46 ]
Play Now
|
Play in Popup
|
Download