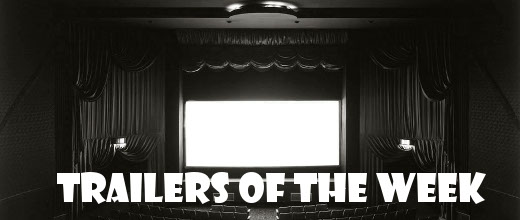 Yes, I'm bringing back this feature that I used to do a while back.  Every Saturday I'll round up all the trailers that came out in the past week since that's probably the only real 'news' worth talking about.  Read more below:
And the trailers of the week are:
Joan Rivers: A Piece of Work
Directed by:
Ricki Stern & Anne Sundberg
Starring:
Joan Rivers
Trailer: My Thoughts? Joan Rivers to me was always a joke.  I never knew her when she was this wonderful female comedian but rather in the later years when she would be on the red carpet of the Oscars each year.  I would be one of the thousands of people every year shouting at the television about how horrible she looks after all the plastic surgery and wonder how she hasn't died yet.  Seeing the trailer for this documentary about how she struggles to make ends meat and is handling her life seems so interesting to me I just have to see it.  I've always said that the life of a celebrity isn't all it's cracked up to be.  Even though I'm always thinking of the peak years, the over-the-hill with no real pension years don't seem much better. VERICT? MUST SEE US Release Date: January 25th, 2010 (Sundance Film Festival)
Megamind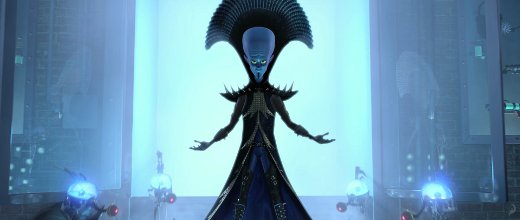 Directed by:
Tom McGrath
Written by:
Alan J. Schoolcraft & Brent Simons
Starring:
Will Ferrell, Tina Fey & Brad Pitt
Trailer: My Thoughts? I'm a fan of these CG cartoons hitting theatres.  The trailer almost reminds me of Monsters vs. Aliens which came out two years ago.  It's going to be ridiculously silly and that's exactly what it needs.  With Will Ferrell and Brad Pitt in the roles of Megamind and Metro Man it's easy to see the Superman parody about to happen.  I also have to give it extra points just for giving the parents out there something to take their five-year-olds to. VERDICT? PROBABLY WORTH A MATINEE, ESP FOR THE KIDS US Release Date: November 5th, 2010.
Charlie St. Cloud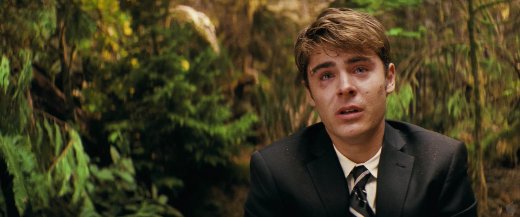 Directed by:
Burr Steers
Written by:
Craig Pearce & Lewis Colick
Starring:
Zac Efron, Amanda Crew & Kim Basinger
Trailer: My Thoughts? It looks like an over dramatic love story of how pretty boy Zac Efron gets over the death of his brother with a new girlfriend.  I've found many reasons for ignoring Zac Efron films, mainly because he decided to be in things like High School Musical.  However, eventually he started doing worthwhile movies: 17 Again and Me and Orson Welles and now I was hoping that he could turn out to be a semi-decent actor.  Now he throws me this curve ball attempting to remind me of all the reasons why I never wanted to see him in a movie in the first place.  This movie looks like it belongs on the LIfetime Channel and that's why I'm never going to see it. VERDICT? SKIP IT. US Release Date: October 15th, 2010. The Rest: Rio, Love Ranch, Cats and Dogs 2