Actor of the Week – Scarlett Johansson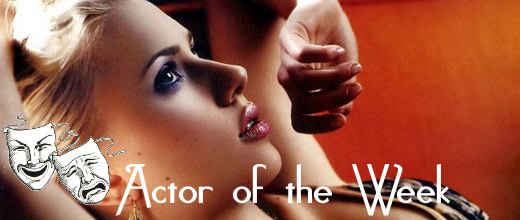 This is the weekly feature where I feature an actor and discuss three of my favourite performances by him/her.  Feel free to make suggestions for upcoming weeks in the comments for actors for me to feature here.  This week I will feature 4 time Golden Globe Nominated actress Scarlett Johansson.
Scarlett Johansson is one of these new wave actresses who have created a niche character for herself.  She's played numerous roles thusfar in her career, amassing thrity feature length films to her filmography already after only debuting in 1994, sixteen years ago.  She seems best in these youthful slightly roles which seem to lack emotional variation.  One performance that personifies this idea is her BAFTA winning performance from Lost in Translation where she just seems lost for the entire film and just decides to follow Bill Murray's character around Japan.
Anyways here are my three favourite performances from Scarlett Johansson:
3. Pursy Will – A Love Song for Bobby Long (2004)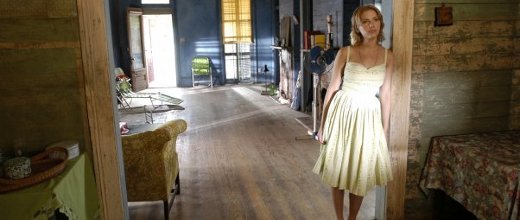 As far as I'm concerned her follow up to her breakout role in Lost in Translation, she plays an ignorant girl who's come into the life of a couple of alcoholics and learns that there's more to life than living pay-cheque to pay-cheque.  She puts up with these two belligerent drunks for the reason that she wants to hold onto the house that her mother has left the three of them.  I love this role because of the banter that comes with it.  She may not be the most intelligent student in the classroom but  she's definitely not to be trifled with.  See a scene with her and John Travolta below:
2. Cristina – Vicky Cristina Barcelona (2008)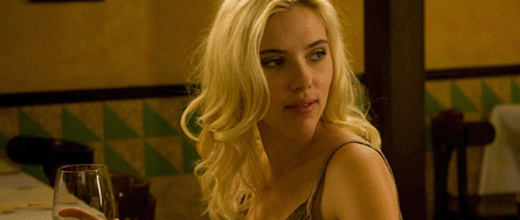 Cristina heads off to Barcelona along with her best friend, Vicky, where they meet Juan Antonio (a brilliant artist) who changes their lives.  Here Scarlett plays a struggling artist looking for inspiration.  Eventually she moves in with Juan Antonio and his ex-wife, Maria Elena, and finds out things about herself as a person and an artist she didn't know.  I love artists as characters in film, and seeing how they react to certain stimuli.  Here is one of those characters that are tough for me to forget.  See a scene below:
1. Charlotte – Lost in Translation (2003)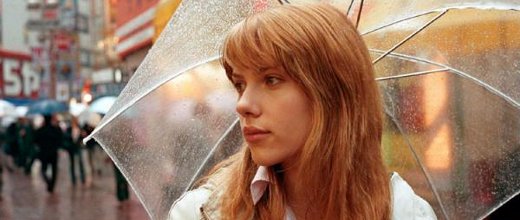 Here is the best example of what I like to see in films about people discovering themselves.  Charlotte is a character who's recently married and is already questioning her choice in life of being married.  Here's one of my favourite moments from the film and even though it doesn't put Scarlett in the spotlight and it's more of a Murray moment I still want to share it with you all.
Scarlett Johansson may not be the Academy Awarding actress just yet, she's definitely someone who I think in years with a few more choice roles can get a run of nominations and hopefully the win.  I also liked her in her latest film: Iron Man 2.
Scarlett Johansson's Filmography
North (1994)
Just Cause (1995)
Manny & Lo (1996)
If Lucy Fell (1996)
Fall (1997)
Home Alone 3 (1997)
The Horse Whisperer (1998)
My Brother the Pig (1999)
The Man Who Wasn't There (2001)
Ghost World (2001)
An American Rhapsody (2001)
Eight Legged Freaks (2002)
Lost in Translation (2003)*
Gil with a Pearl Earring (2003)
The Perfect Score (2004)
A Love Song for Bobby Long (2004)
A Good Woman (2004)
The SpongeBob SquarePants Movie (2004)
In Good Company (2004)
Match Point (2005)
The Island (2005)
Scoop (2006)
The Black Dahlia (2006)
The Prestige (2006)*
The Nannie Diaries (2007)
The Other Boleyn Girl (2008)
Vicky Cristina Barcelona (2008)*
The Spirit (2008)
He's Just NOt Into You (2009)
Iron Man 2 (2010)