Fav Scenes – The Godfather Part II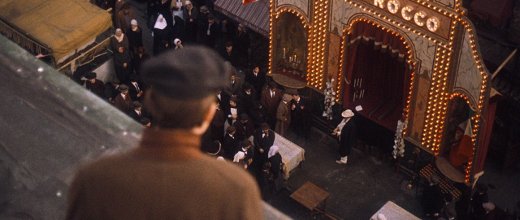 Here's a new weekly piece where I share with you some of my favourite scenes from some of my favourite movies, at least the ones I can find on youtube and such so that I can embed here for you.  This week I thought why not start out with a bang and share my favourite scene from the classic The Godfather Part II (1974).
The Godfather Part II is about not only Michael Corleone (Al Pacino) trying to keep the family moving forward after he ascerted himself as the head of the Corleone family but also the rise of Vito Corleone (Robert De Niro) after fleeing Italy and making it to America.  Whilst in America and making friends with men like Tessio and Clemenza he also realises that the man in their way in one Don Fannuci.  Don Fannuci is the don of the area who's too greedy in the eyes of our small Corleone family.  So Vito goes to make him and offer he can't refuse.  Here's my favourite scene from The Godfather Part II:
The Death of Don Fannuci
I apologize for the fact that in the parts where they are speaking Italian there are no subtitles, couldn't find a video that would embed that had subs there.  However I think most of it is self explanatory anyways.

What's your favourite scene from The Godfather Part II?