The Unnamed Movie Podcast [Episode 50 - Che]

This week Damion and I attempt to make our way through the jungles of Cuba as we attempt to enact the revolution with Steven Soderbergh's Che.
Show Notes
What We Watched
Andrew [00:02:35]: The Time Machine (1960), 12 Monkeys, Primer, I Sell the Dead
Damion [00:12:40]: Justified, Breaking Bad, Up, Underworld Trilogy, TRON
Discuss: Our Favourite Movie of All Time [00:22:10]
News
Eastern Promises 2 [00:43:01]
Butch Cassidy 2 going to happen without Sudance [00:48:12]
Godzilla again? [00:51:20]
Independence Day sequels [00:54:05]
Louis Letterier may direct Y the Last Man [00:58:00]
Trailers
The Expendables [01:01:24]
Redford Sent Us [01:08:31]
Scott Pilgrim Vs. The World [01:13:27]
Review: Che [01:22:41]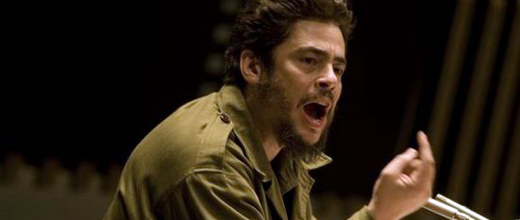 Extra Notes
Geek Beat: Scott Pilgrim & Kick Ass
Thanks for listening and feel free to let us know what you think either through the comments below or email us here.  You can subscribe to the podcast via our RSS, The Podcast Alley or iTunes.  It would be awesome if you would rate/review us on iTunes (we'll read your reviews on the show.  You can also catch us broadcast the show live every Wednesday night at 10PMEST on ustream.
The Unnamed Movie Podcast [Episode 50 - Che]
[ 1:49:14 ]
Play Now
|
Play in Popup
|
Download