1001 Films – The Third Man (1949)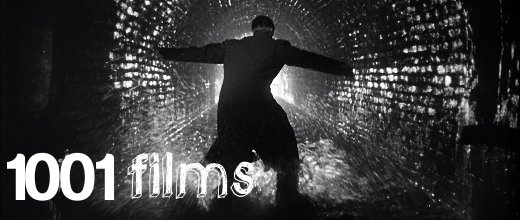 Holly Martins (
Joseph Cotten
) has just arrived in Vienna only to discover that his friend and long time business partner, Harry Lime (
Orson Welles
), has passed away.  He's told it's an accident but the more questions he asks is the more odd his friend's passing seems.  So Holly goes on a journey to get to the bottom off what his friend was doing in Vienna and why he was murdered. With the movie sitting at the comfortable spot of
#61
on the
IMDB's Top 250 chart
it goes without saying that the movie has a reputation to live up to.  However, personally I can express nothing but marginal disappointment. In all honesty I didn't know what I was really walking into when I started watching the film, and I think it may have been what hurt the film for me.  I walked into this movie thinking that it's one of those movies people love because
Orson Welles
is in it.  Unfortunately, the character of Harry Lime is really just a cameo rather than a supporting role of any sort.  The story is about the mysterious accidental death of
Welles
' character and Holly Martins' investigation, which is why we don't get enough
Welles
in the film. I think what might be the most interesting element of the story is the setting itself.  The movie is set in post WWII Vienna and the city has been split up into five sections: the Russian, American, French, British and one communal international zone.  Having not watched too many films from the 40s, especially post WWII films it's nice to see a film that tried to give us a look into what the world was like after the war.  To see this town sectioned up for each of the allies just seemed like an interesting historical touch for the story that we were given.  Now of course I can't tell you if this was historically correct, but I believe it.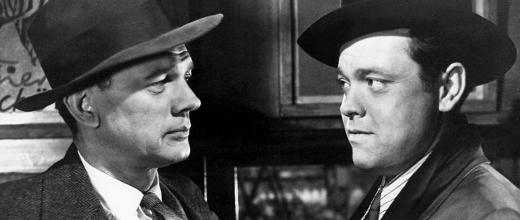 Plot wise the film felt cliché to me.  Now this may be more because that sixty years later this plot has been used to often that I couldn't help but see where the story was going within the first few minutes of the movie.  However, the highlight of the movie for me was the ending chase sequence through the sewers of Vienna and any scene with
Orson Welles
in it.  I know it's not much to latch on to, but it has to count for something. The rest of the movie felt more run of the mill than anything else. I did find
Carol Reed
's overuse of the 'Dutch' angle very distracting.  If he knew that the story was so drab that he had to have the camera tilted so often then he probably should've made a different movie.  If you can find a moment in the movie where the camera isn't tilted ever so slightly to try and give you a disoriented feeling (which I know is on purpose) then I applaud you.  Everything in moderation I always say. Overall, the movie felt more average than I expected from a film with this kind of reputation.  Definitely watch it for
Orson Welles
'cameo' and the great ending sequence.
IMDB
says 8.5/10
Rotten Tomatoes
says 100% I say 7.0/10