The Unnamed Movie Podcast [Episode 44 - Das Boot]

With Douglas out of commission Damion and I sail the high seas in a huge submarine under the command of Capt. Lt. Willenbrock in Das Boot.
Show Notes
What We Watched
Andrew
[00:00:55]: Nine, Daybreakers, Pontypool, Give 'Em Hell Malone, Trucker
Damion
[00:08:27]: Trucker, The Book of Eli, Brief Interviews with Hideous Men
News
Sam Worthington may be Proyas' Dracula:Year One
u [00:23:43] 3D news:
Ghostbuster 3
,
Gremlins 3
,
Clash of the Titans
,
Harry Potter 7
[00:28:03] Reboot News:
Weekend at Bernies
,
Mortal Kombat
[00:36:10]
George Lucas to make CG Musical
[00:39:12]
Avatar made $1.8 Billion internationally
[00:40:50]
Trailers
City Island
[00:43:27]
Cyrus
[00:47:39]
Review:
Das Boot
(1981) [00:55:36]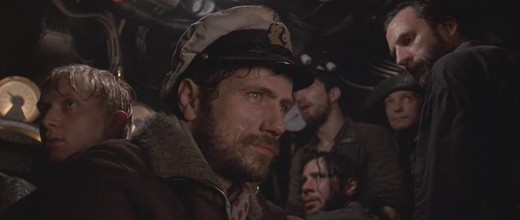 Extra Notes
Is 3D getting out of Hand?
The Book of Eli [Movie Review]
The Top Ten End of the World Films
The Top Ten Revenge Films
Thanks for listening and feel free to let us know what you think either through the comments below or email us
here
.  You can subscribe to the podcast via our
RSS
,
The Podcast Alley
or
iTunes
.  It would be awesome if you would rate/review us on
iTunes
(we'll read your reviews on the show.  You can also catch us broadcast the show live every Wednesday night at 9PMEST on
ustream
. You can also become a part of the decision process of what we talk about in the show by joining us on the Google Wave
here
.  If you want to become a Google Wave user and need an invite email me
here
and I'll invite you (I have a good amount just sitting there).