The Unnamed Movie Podcast [Episode 38 - I've Loved You So Long]

This week the Damion tries to help Douglas return to the world after doing a 15 year stint in the joint as we discuss I've Loved You So Long.
Show Notes
What We Watched this Week
[00:03:02] Andrew: Armored, Good Hair, Cars (Blu-Ray)
[00:10:59] Douglas: Astro Boy
[00:14:13] Damion: Afro Samurai, Bad Lieutenant: Port of Call – New Orleans, Extract, You're Welcome America: A Final Night with George Bush, Law Abiding Citizen, 2012
[00:37:09] Top 5 Christmas Films
News
No More Harvey for Spielberg [00:51:04]
Alyson Hannigan says no to Buffy Movie [00:52:35]
Maybe Josh Brolin will be in Black for 3? [00:53:12]
Hunger Director Steve McQueen will be doing a Fela Kuti Biopic next [00:54:14]
Paul Thomas Anderson will be doing Religious next with Phillip Seymour Hoffman [00:55:40]
Trailers
The Sorcerer's Apprentice [00:58:46]
Brooklyn's Finest [01:02:23]
Death at a Funeral [01:07:38]
What's Up Lovely [01:11:00]
Review: I've Loved You So Long [01:13:20]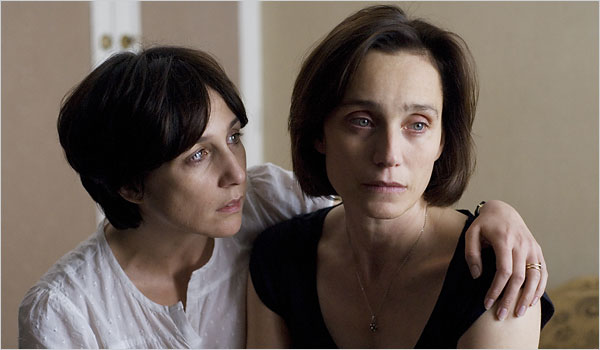 Additional Notes
Michael Bay directed a Victoria Secret ad
Thank all you for listening and feel free to leave me any feedback in the comments or via email at unnamed[AT]gmanreviews[DOT]com.  You can subscribe to the podcast via the RSS, The Podcast Alley or iTunes.  We broadcast the podcast live on ustream every Wednesday night at 9PM EST, feel free to tune in and chat with us live there.
The Unnamed Movie Podcast [Episode 38 - I've Loved You So Long]
[ 1:39:34 ]
Play Now
|
Play in Popup
|
Download