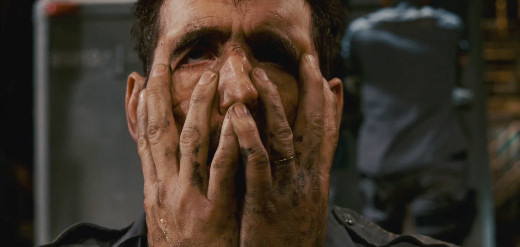 Ty Hackett [Columbus Short] has just been made a guard at his new job.  He and his brother are living together after their parents have recently passed and are under a lot of financial pressure by the banks.  Ty's godfather, Mike [Matt Dillon], approaches him with a plan for them and a few other guards to rob the money they are planning to transport the following day.  Eventually Ty agrees and they begin what seems will be the easiest heist in the world, until it all goes wrong of course.
The truth of the matter is that I don't even know why I watched this movie this week.  I told myself not to go to this movie, but something deep down inside said that I should give the movie a fair shot.  In all honesty this movie isn't bad, it is just so run of the mill that it is sad.  You sit there for what I can assume is ninety minutes only to be shown something that is so predictable it is hilarious.
My first surprise while watching this movie is actually how much of the movie was left out of the trailer.  The trailer seemed to have its own perfectly structured three-act story that I doubted there was anything left to show on screen, but there was actually some details and depth left for you to experience first-hand in the theatre.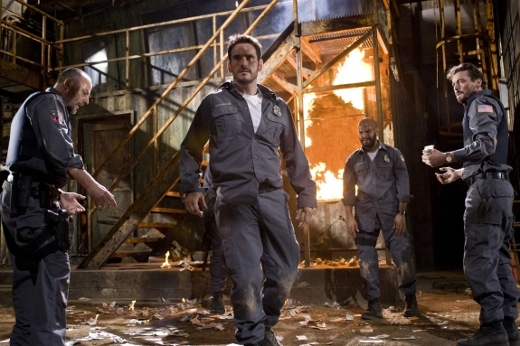 When watching this movie I applaud the actors, and only the actors.  Even though at certain points I did find the delivery of certain dialogue laughable (I'm looking at you Columbus Short and Andre Kinney) it definitely was the best part of the movie.  Some of the characters were definitely put infront of us to show us how people would really react to this situation and when it all goes wrong it all gets really real really quickly.  One character however which totally annoyed me throughout the movie is Baines [Laurence Fishburne].  His character's entire motivation throughout the movie was not to get paid or to stay out of jail but just to shoot as many people as possible with that shotgun.  I honestly think that if someone earlier on in the movie were to have taken the shotgun away and handed him a pistol he probably would've sat back a lot more and then maybe everyone would've gotten rich.
I guess the biggest disappointment, story-wise, in the movie was that they never gave us that one scene where Ty would lay it all out for us.  Where he would tell his friends, and us, exactly what happened that day in Baghdad.  It is totally unnecessary, but in a movie like this where my enjoyment was totally dependent on certain highlighted moments I think that would've made another moment that I would've enjoyed to see and hear that story.
In the end the movie is what it is.  A completely just about average movie that you won't hate yourself for spending time with but definitely hate yourself for spending money on.  I can't recommend seeing before it hits cable TV.  Matt Dillon and Columbus Short were the acting highlights (and that in itself should tell you something).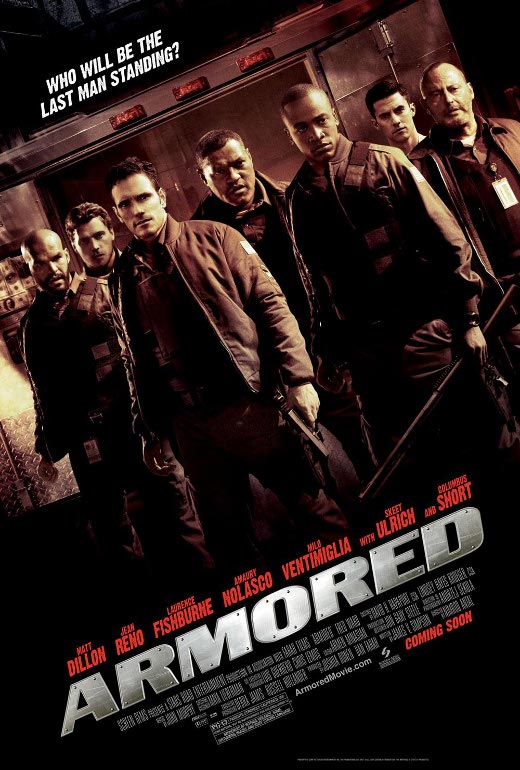 IMDB says 6.7/10
Rotten Tomatoes says 57%
I say 4.0/10